Not Just Peas and Carrots Salad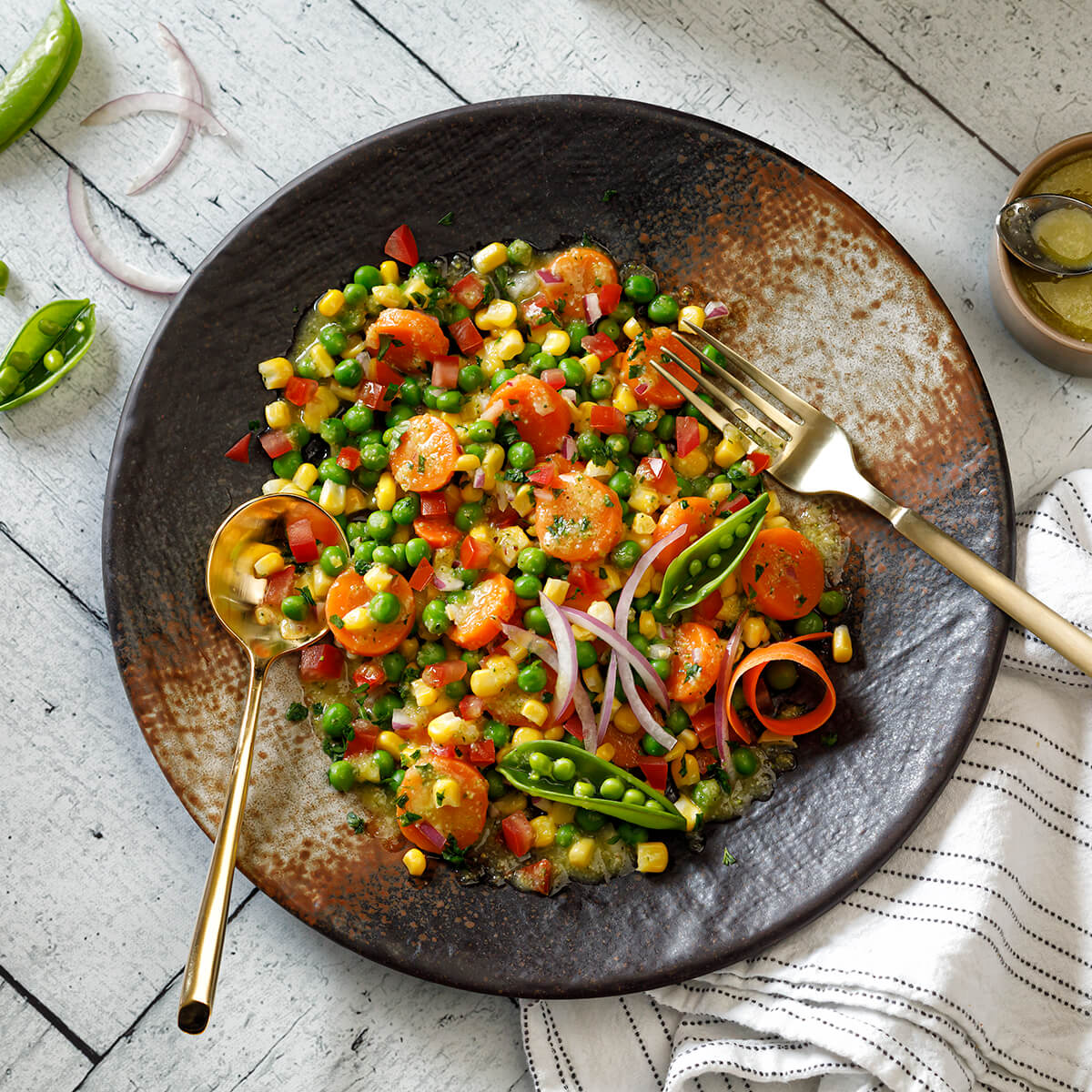 Yield:
12 Servings (6 oz.)
Yield: 12 Servings (6 oz.)
Peas and carrots, that classic combination we are all familiar with. This bright salad takes the duo to the next level with the addition of sweet corn, onion, and tomato tossed in a punchy zucchini vinaigrette.
Preparation Instructions:
Step 1

In a high-speed blender; add zucchini, Dijon mustard, lemon juice, vinegar, salt and pepper. Blend until smooth. With blender running, drizzle in olive oil. Blend until thickened. Refrigerate.

Step 2

Prepare the peas, carrots and corn according to package instructions. Chill. In a large mixing bowl, combine the prepared vegetables with the tomato, onion and parsley. Fold in the vinaigrette. Serve chilled.
Products used in this recipe