Multi Grain Orzo Garbanzo & Kale Tuscan Soup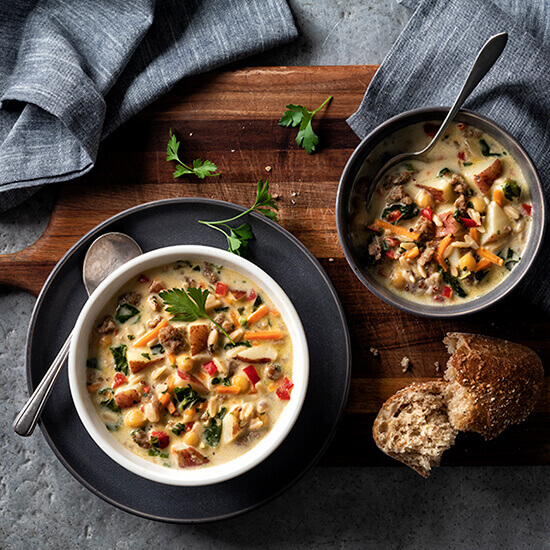 This hearty, filling soup is packed with flavor and comes together quickly. Perfect as a quick lunch option or in your grab-and-go case.
Preparation Instructions:
Step 1

In a medium-size pan cook Italian sausage until browned, about 7 minutes. Remove excess oil.

Step 2

Add chicken broth and bring to a boil. Add grain blend and redskin potatoes. Return to a boil. Reduce heat and stir in the heavy cream. Simmer 5-7 minutes stirring often. Season with salt and pepper to taste.
Products used in this recipe