Moroccan Spiced Vegetables with Lemon Ricotta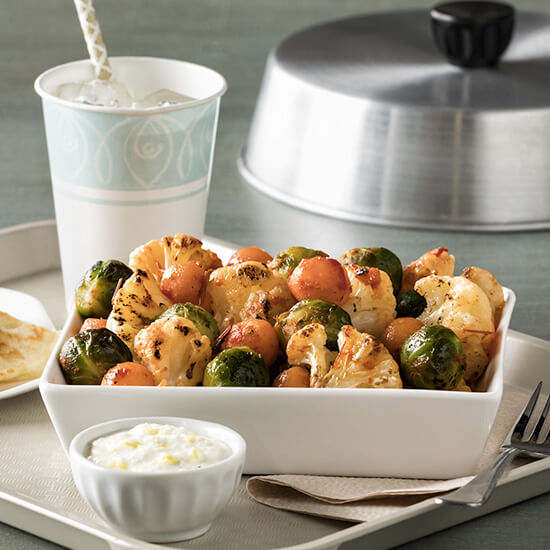 Yield:
26 Servings (5 oz.)
Yield: 26 Servings (5 oz.)
Preparation Instructions:
Step 1

In a large bowl, whisk together olive oil, Harissa paste and salt. Add frozen vegetables and toss well to coat evenly. Transfer vegetables to a lined sheet pan, keeping vegetables in a single layer. Roast in a 400*F convection oven 20-25 minutes until lightly charred. Portion into 4 oz. servings. Serve with 1 oz. lemon ricotta.

Step 2

Whisk the ricotta, lemon zest and juice together. Serve with roasted vegetables.
Products used in this recipe