Mixed Fruit with Lemon-Basil Dressing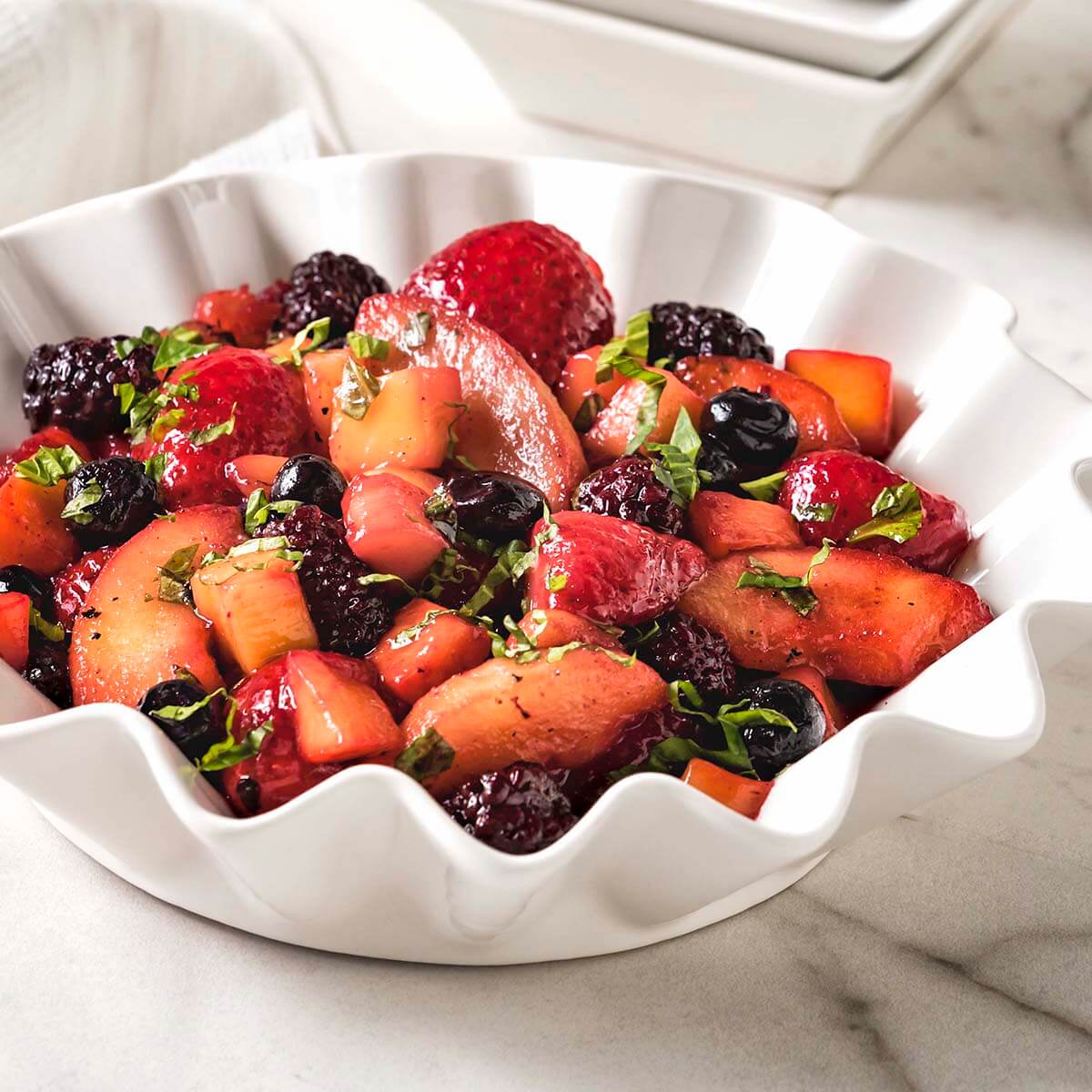 Yield:
12 Servings (4-1/2 oz.)
Yield: 12 Servings (4-1/2 oz.)
This mixed fruit dish is light, bright, and bursting with all the flavors of summer. The best part? You can serve it year-round with consistent quality because it's made with Simplot Simple Goodness™ Fruit.
Preparation Instructions:
Step 1

Thaw berry blend, mango cubes, strawberries and apples according to package instructions. Keep separate and chilled.

Step 2

Whisk together the lemon juice, sugar, salt and pepper in a small bowl. Slowly whisk in olive oil until well blended. Stir in basil.

Step 3

Combine fruits in a large bowl. Drizzle with dressing and gently toss to coat. Refrigerate until service.
Products used in this recipe