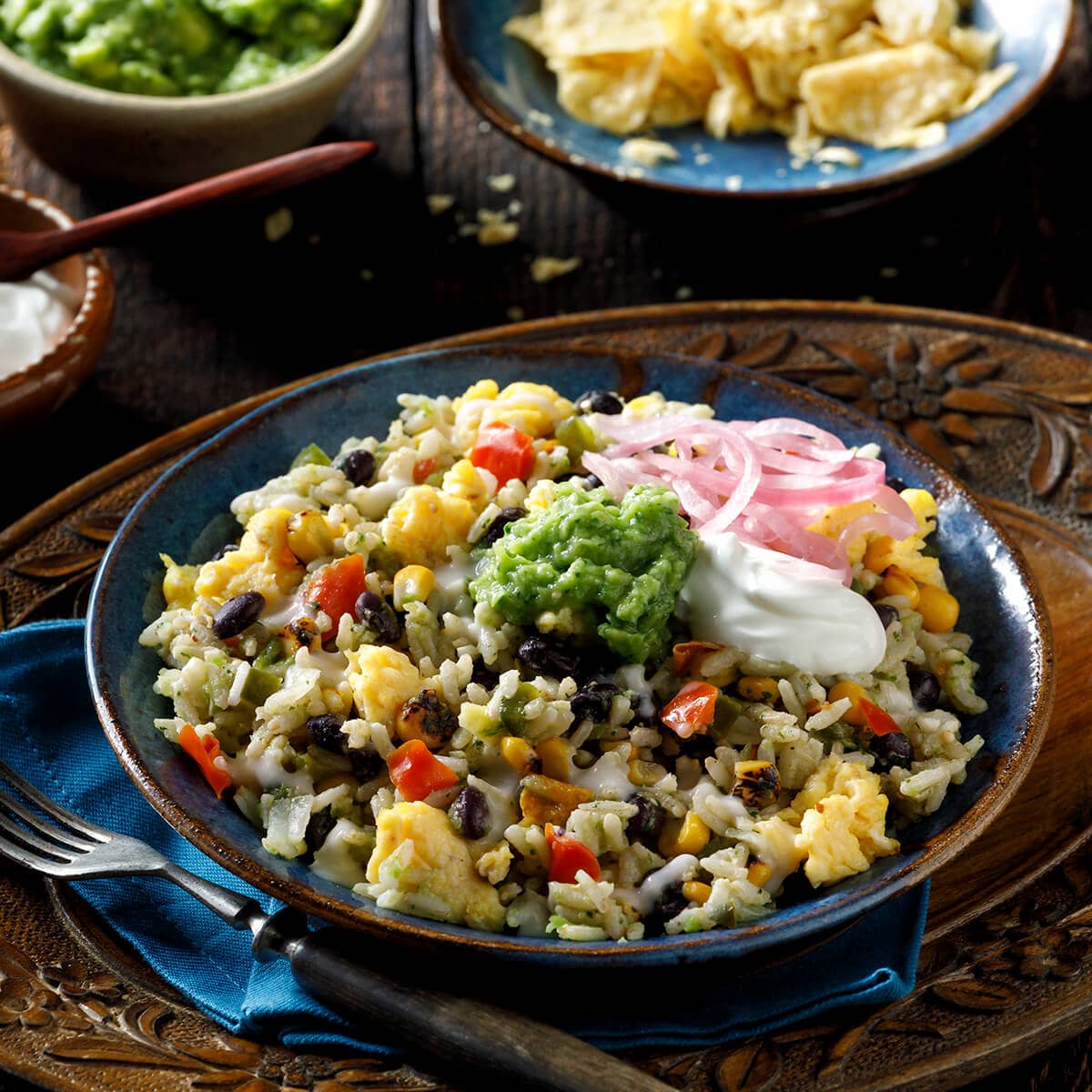 Yield:
6 Servings (14 oz.)
Yield: 6 Servings (14 oz.)
A perfect grab-n-go bowl that works for breakfast, lunch, or dinner. Filling, colorful and hearty, it's a great option any time of day.
Preparation Instructions:
Step 1

Thaw avocado pulp according to package instructions.

Step 2

For avocado salsa; place tomatillos, avocado pulp, peppers and cilantro in a blender. Process until smooth. Season with salt. Transfer to a container, cover and hold for service.

Step 3

For each serving; whisk together 2 eggs. Heat 1/2 fl. oz. olive oil in non-stick sauté pan over medium heat. Add eggs, stirring with rubber spatula until soft scrambled. Stir in 6 oz. (1 cup) Cilantro Lime Rice and Fire Roasted Corn Fiesta and cook until heated through. Add 1 oz. crushed tortilla chips, 1 fl. oz. avocado salsa and 1 oz. cheese. Stir to combine and melt the cheese. Portion into a warmed bowl. Garnish with 1/2 oz. sour cream and 1/4 oz. pickled red onions. Serve with 2 oz. avocado salsa on the side.
Products used in this recipe