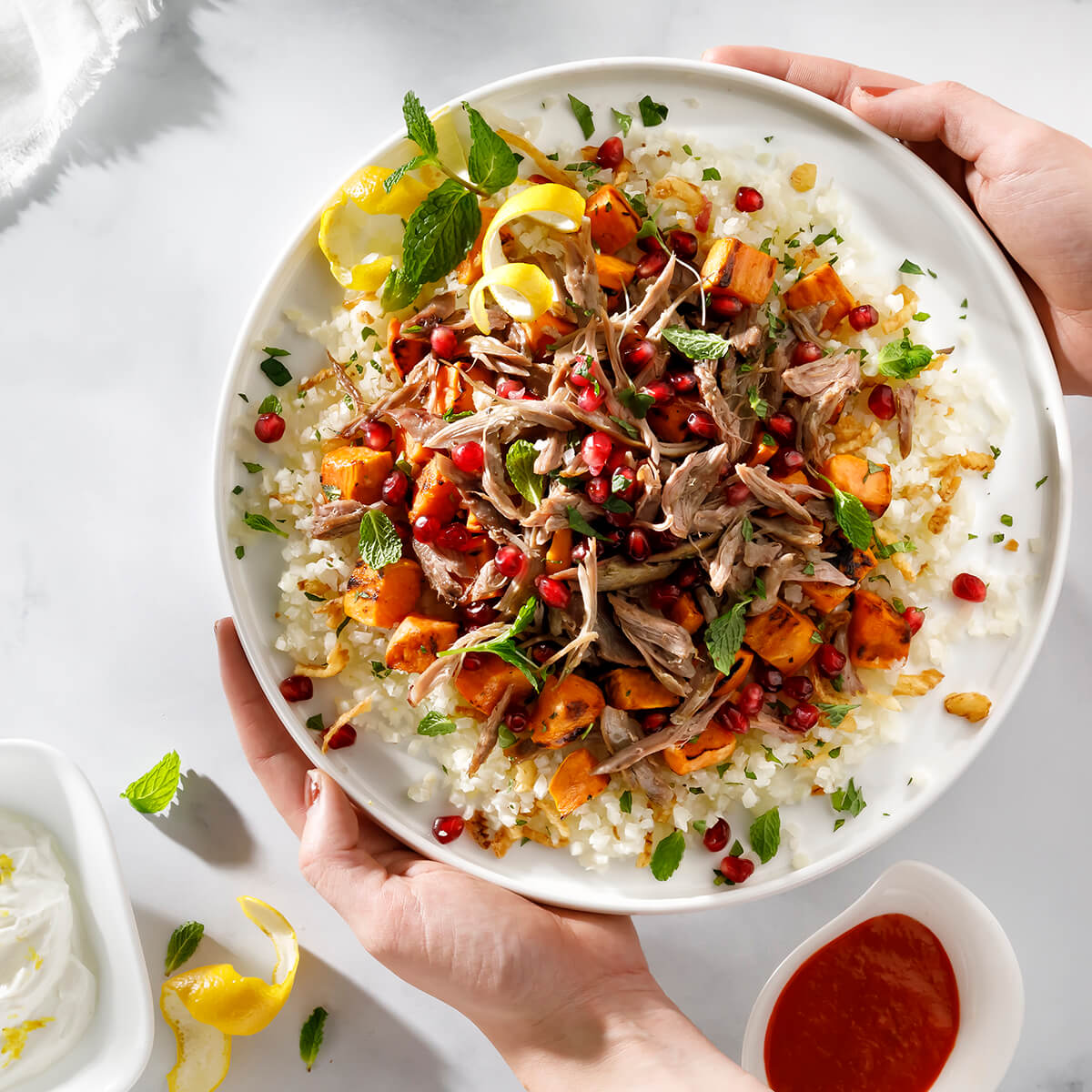 Products used in this recipe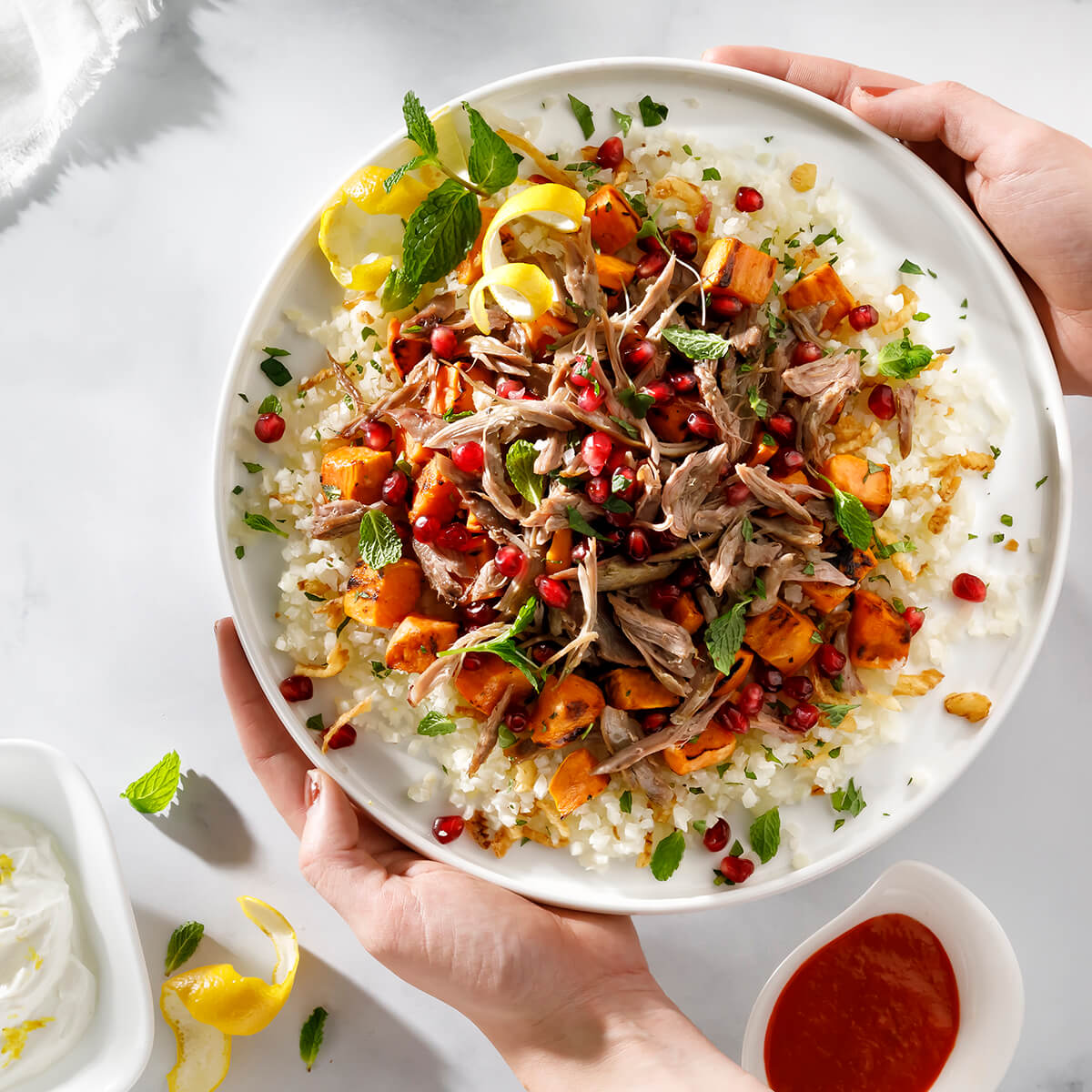 Yield:
10 Servings (16 1/2 oz. each)
Yield: 10 Servings (16 1/2 oz. each)
A filling salad packed full of ingredients your customers won't find just anywhere. We top riced cauliflower with braised lamb and lemon labneh, and roasted sweet potatoes—then finish it off with crispy onions, Harissa sauce, pomegranate seeds and fresh mint.
Preparation Instructions:
Step 1

To make the Lemon Labneh: place yogurt, lemon zest and 1 tsp. salt in a medium bowl and mix well to combine. Place in a large, cheesecloth-lined strainer over a bowl to catch the liquid. Cover and refrigerate. Allow to drain overnight. Discard drained liquid and transfer yogurt to an airtight container. Keep refrigerated.

Step 2

Preheat oven to 300˚F.

Step 3

Rub lamb shoulder with olive oil and season with salt and pepper. Place in roasting pan. Add beef broth and cover with aluminum foil. Roast in at 300°F for 2 hours or until lamb pulls apart easily. Remove from oven and let rest until cool enough to handle. Shred lamb and return to pan with juices. Hold warm for service.

Step 4

Prepare riced cauliflower and sweet potatoes according to package instructions. Hold warm for service.

Step 5

For each serving; combine 3/4 cup riced cauliflower and 1/2 oz. crispy onions and place on a serving dish. On top, arrange 3 oz. pulled lamb, 4 oz. sweet potatoes, 3 oz. labneh, and 2 fl. oz. Harissa sauce. Garnish with 1 oz. pomegranate seeds and 1 Tbsp. mint.
Products used in this recipe