Mexican Elote-Style Street Corn Soup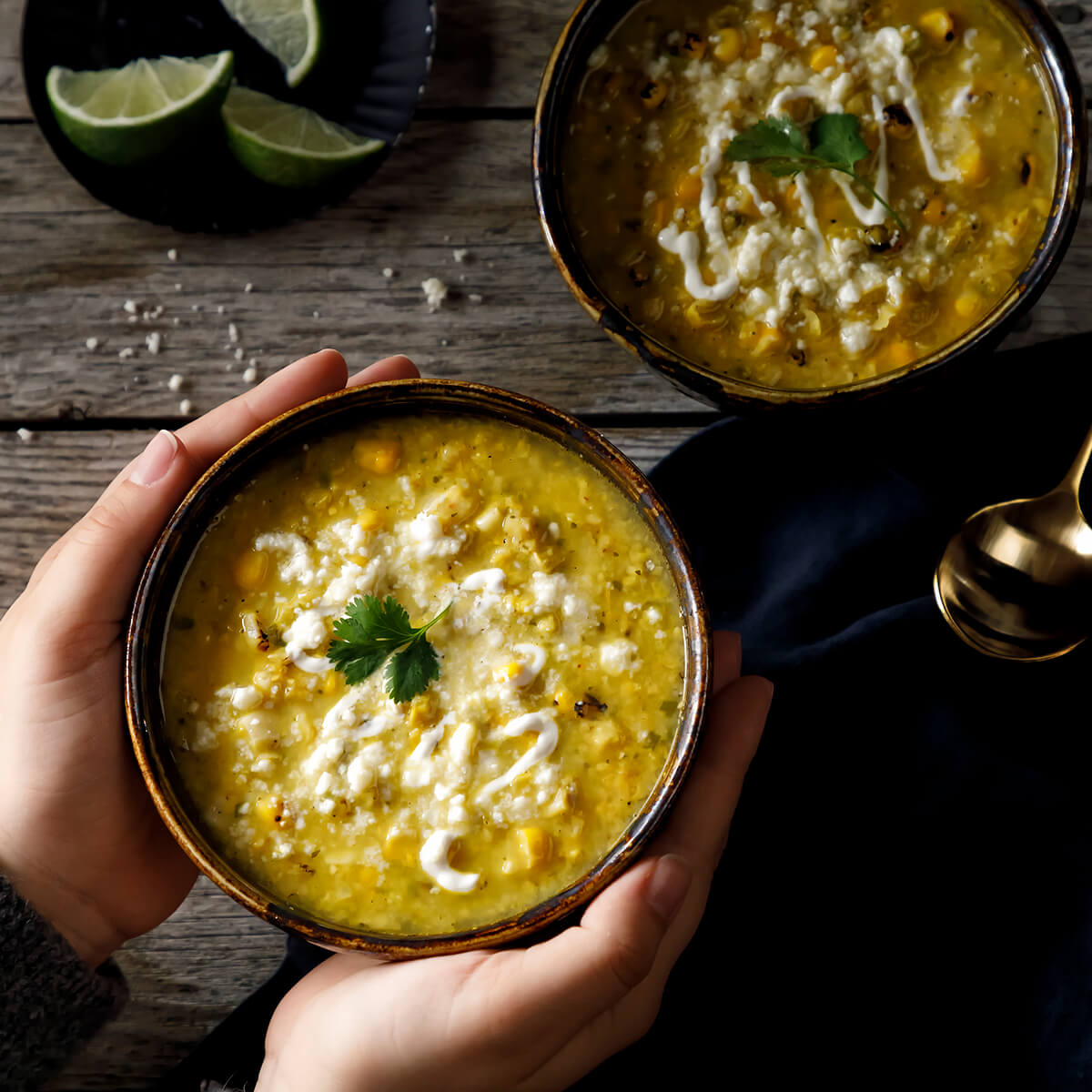 Yield:
24 Servings (6 1/2 fl. oz. each)
Yield: 24 Servings (6 1/2 fl. oz. each)
Inspired by the ever-popular Mexican street corn dish—this creamy, satisfying soup is loaded with roasted corn, a touch of jalapeño, fresh cilantro and topped with Cotija cheese. It's the perfect lunch for a chilly day.
Preparation Instructions:
Step 1

In a medium stock pot, sauté Simply Sweet® corn and butter for about 3 minutes. Add stock and bring to a simmer. Purée until smooth with a stick blender or in batches in a food processor, return to pot.

Step 2

Add corn and jalapeño blend, cilantro and chile-lime seasoning. Bring to a low simmer for another 3 minutes. Reduce heat and hold for service.

Step 3

For each serving; ladle 6 fl. oz. of soup into serving bowl and garnish with 1/2 oz. of mayonnaise ribbons, Cotija cheese, cilantro sprig, lime wedge and sprinkle of chile-lime seasoning. Serve warm.
Products used in this recipe