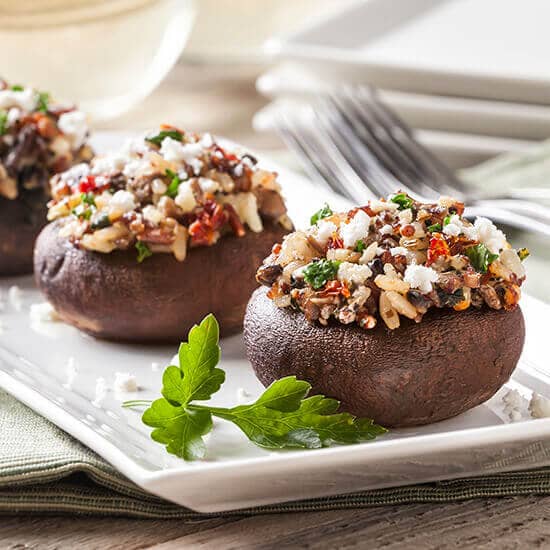 Products used in this recipe
Mediterranean Stuffed Mushrooms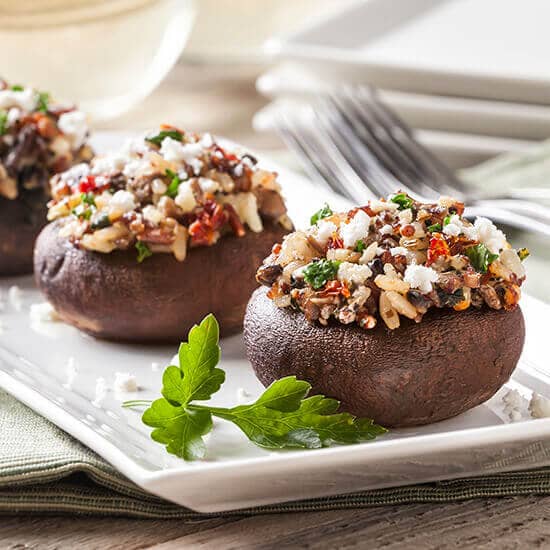 Yield:
17 Servings (4 mushrooms)
Yield: 17 Servings (4 mushrooms)
Preparation Instructions:
Step 1

Preheat oven to 350°F.

Step 2

Stem the mushrooms and reserve. Chop the stems coarsely, and saute in the olive oil and garlic in a medium skillet for approximately 3 minutes or until cooked through. Add sun-dried tomatoes and grain blend, stir to combine, cook through. Remove from stove and cool for 10 minutes.

Step 3

Add cream cheese and feta to prepared grain mixture and stir until well combined. Fill each mushroom cap with one scoop (1 oz.) of filling and place on a half sheet pan. Bake for 10 minutes or until mushrooms are just starting to weep.
Products used in this recipe