Mediterranean Roasted Vegetable Flatbread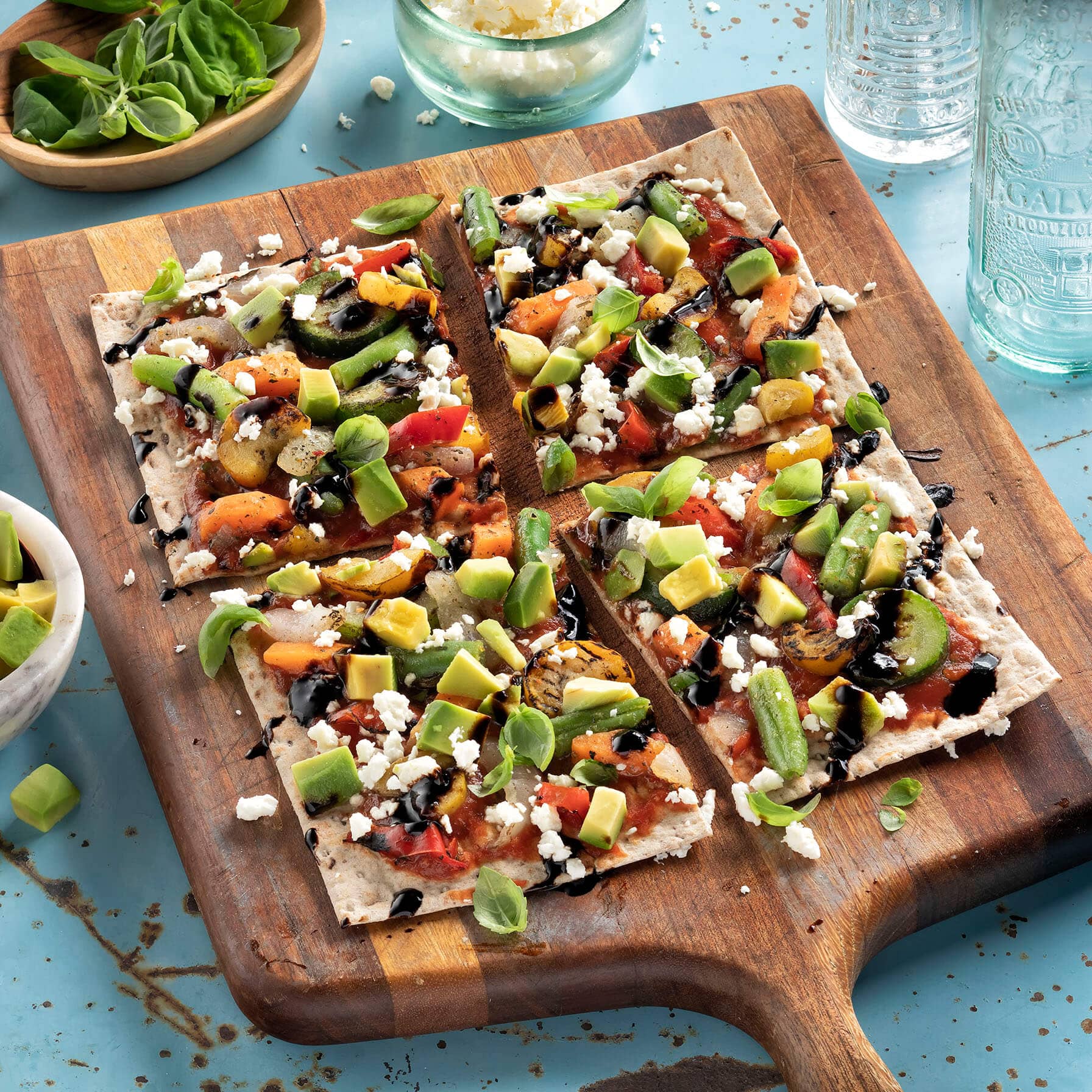 Yield:
10 Servings (13 oz. each)
Yield: 10 Servings (13 oz. each)
A crispy lavash-style flatbread topped with a light tomato sauce, roasted vegetables, feta, avocado and finished off with light drizzle of balsamic glaze.
Preparation Instructions:
Step 1

Thaw vegetable blend and avocado according to package instructions.

Step 2

Preheat oven to 480˚F.

Step 3

Purée tomatoes in a blender until smooth. Add garlic and pulse a couple more times. Transfer to a non-reactive bowl. Stir in basil and season with salt and pepper. Reserve.

Step 4

For each flatbread; spray pizza screen with cooking spray and place flatbread on screen. Top with 2 oz. tomato sauce, 4 oz. vegetable blend, 2 oz. avocado and 1 oz. feta cheese. Bake for 5 1/2 minutes or until cooked through and crispy. Remove from oven, transfer to a serving plate and drizzle with balsamic glaze.
Products used in this recipe