Mediterranean Pasta Salad with Avocado Dressing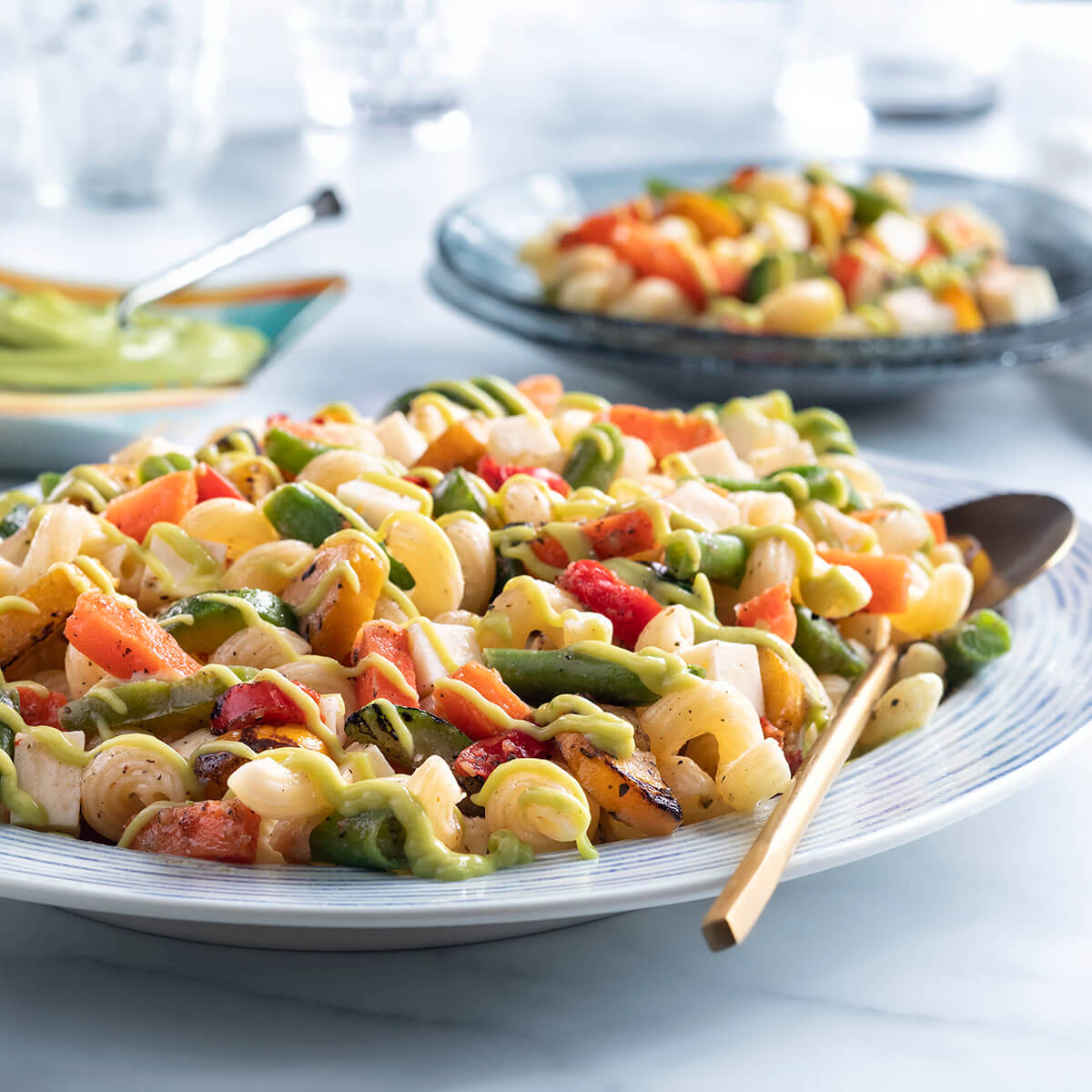 Yield:
16 Servings (6 3/4 oz. each)
Yield: 16 Servings (6 3/4 oz. each)
A vibrant pasta salad featuring Cellentani pasta, roasted Mediterranean vegetables, halloumi cheese and creamy avocado dressing.
Preparation Instructions:
Step 1

Thaw vegetable blend and avocado according to package instructions.

Step 2

Prepare pasta according to package instructions and chill.

Step 3

Purée avocado pulp, orange and lime juice with green onions until smooth. Season with salt.

Step 4

Toss vegetable blend, pasta and halloumi cheese together in a bowl. Transfer to serving platter and drizzle with half of avocado dressing. Serve remaining avocado dressing on the side.
Products used in this recipe