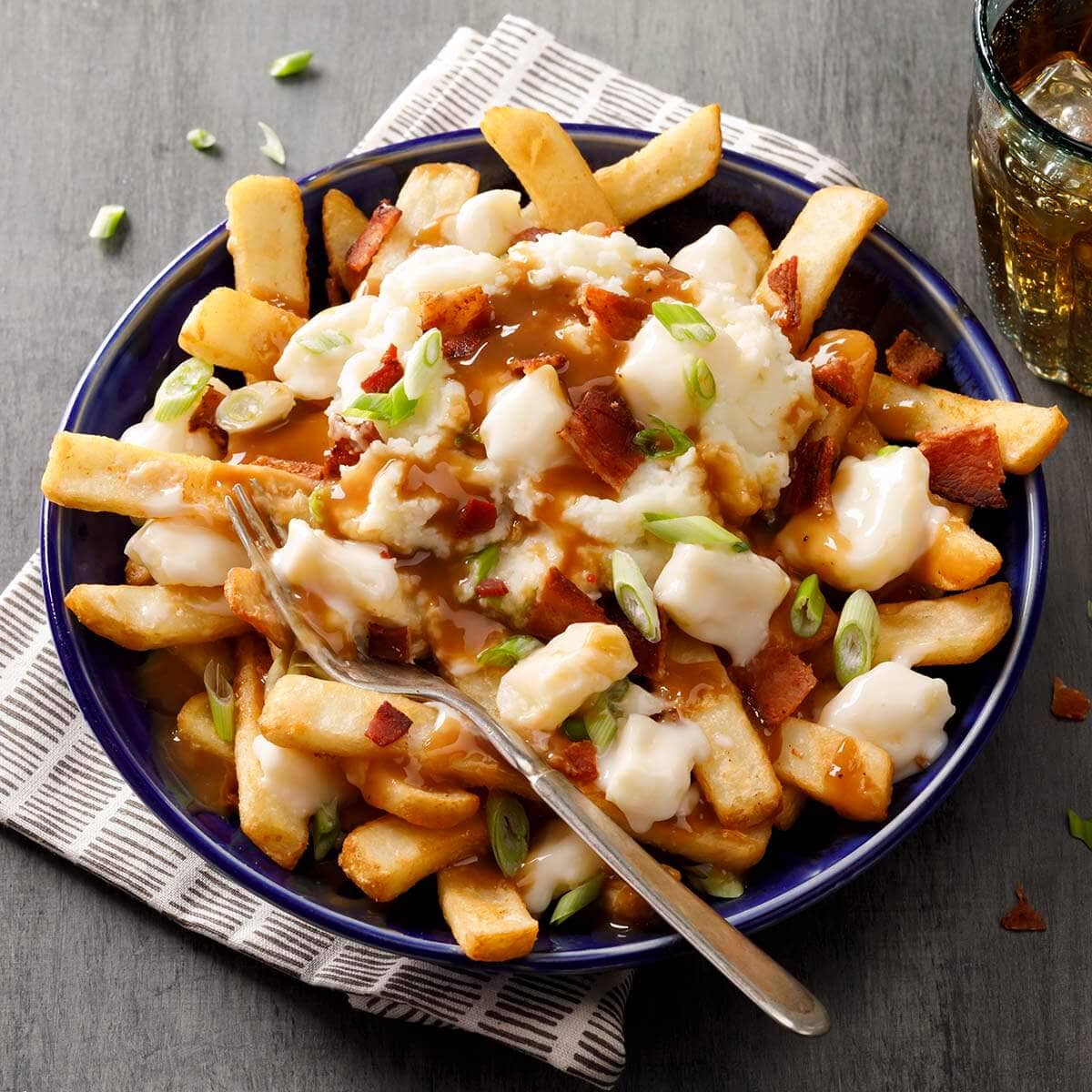 Yield:
10 Servings (17 oz. )
Yield: 10 Servings (17 oz. )
A firm salute to the great North. What's better than potatoes? Double potatoes, of course. Simplot Bent Arm Ale® Craft Beer Batter® Beer-battered Entrée Cut Fries topped with Simplot Farmhouse Originals™ Seasoned Mashed Potatoes. All finished off with cheese curds, brown gravy, smokey bacon, and some sliced scallions.
Preparation Instructions:
Step 1

Prepare mashed potatoes according to package instructions. Keep warm.

Step 2

For each serving, prepare 8 oz. of fries according to package instructions. Place on a heat-proof serving dish. Scoop 4 oz. mashed potatoes on top of fries. Scatter 2 oz. cheese curds on top and place in a hot oven just long enough to melt cheese. Pour 2 fl. oz. warm gravy over all ingredients. Sprinkle with 1/2 oz. bacon and 1/2 oz. green onions.
Products used in this recipe