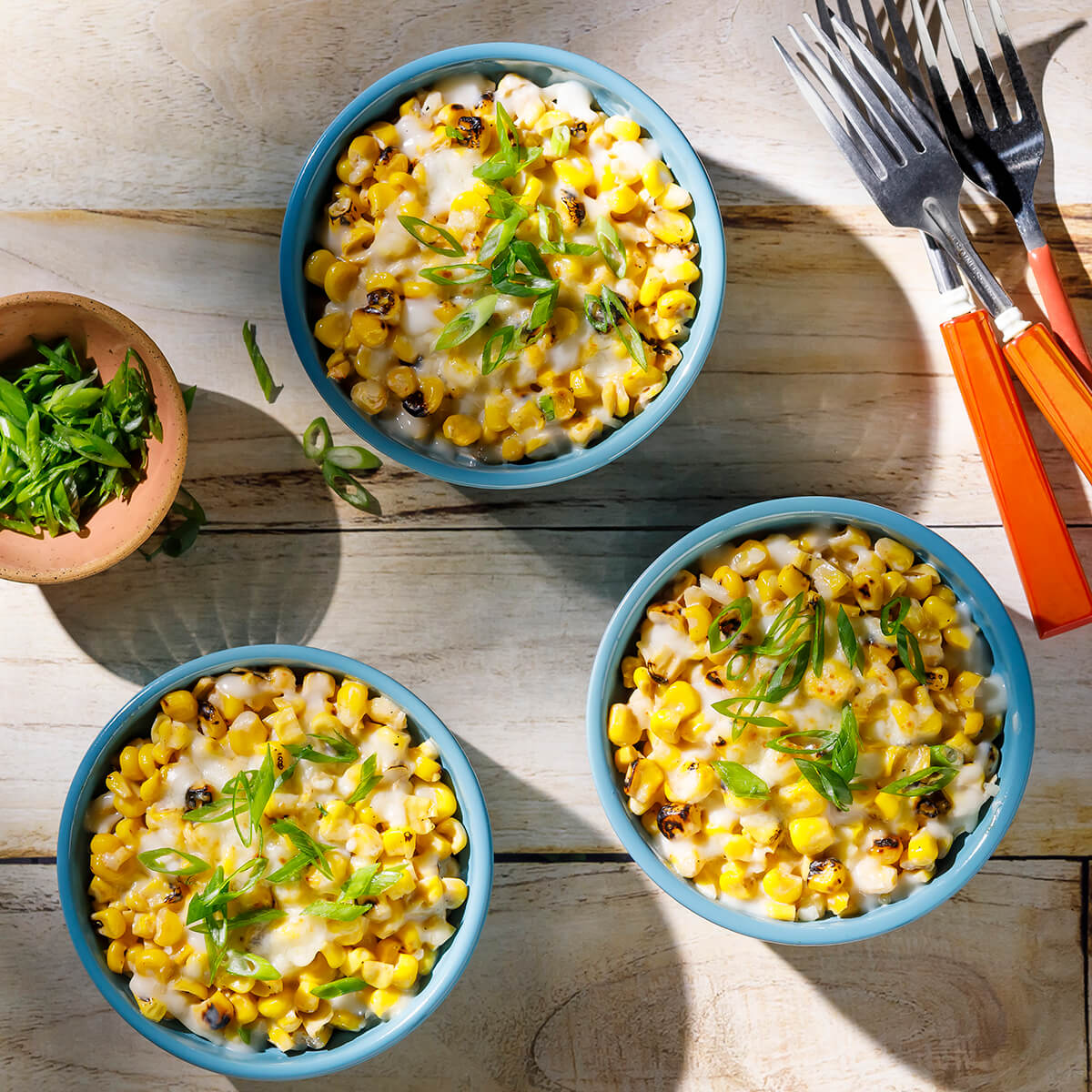 Products used in this recipe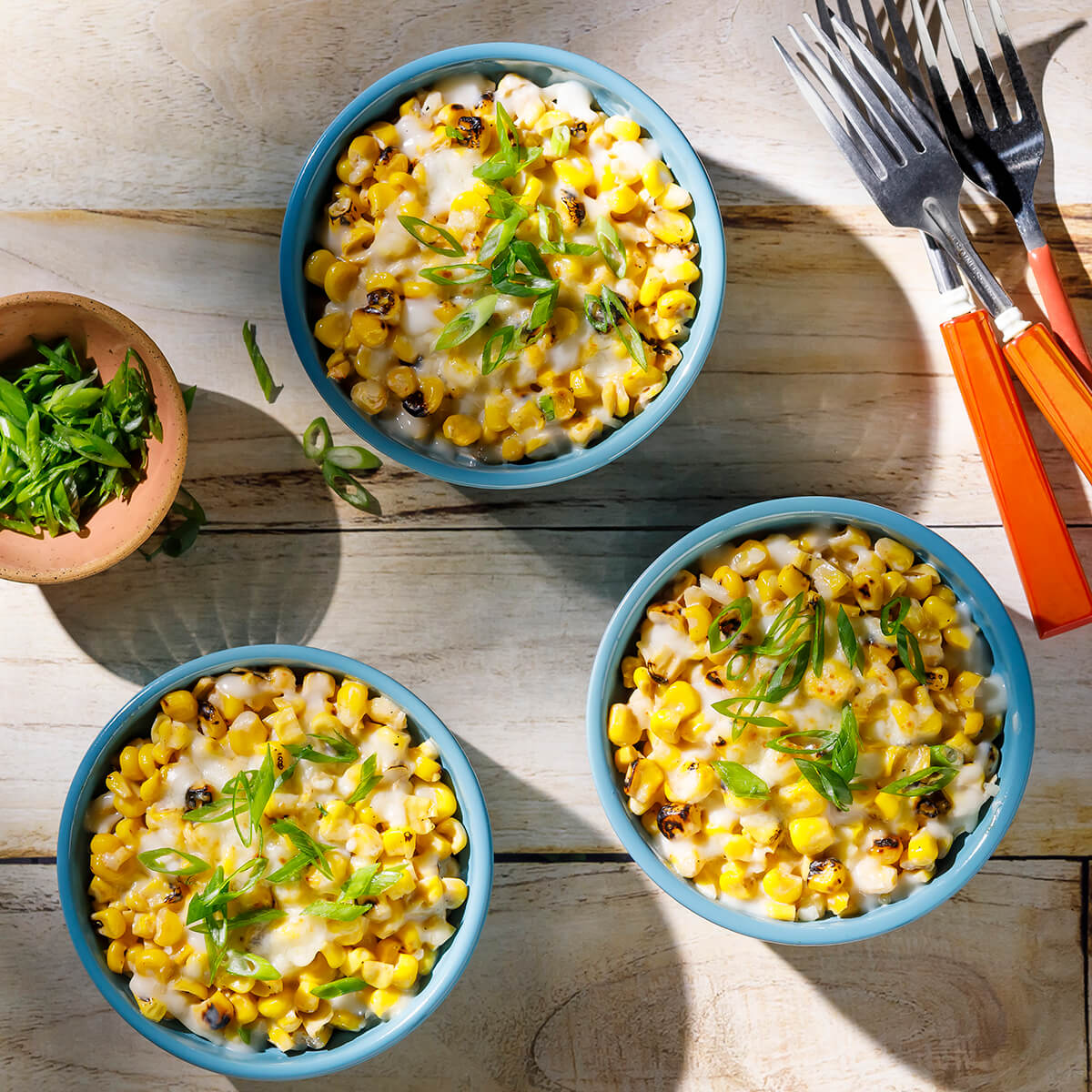 Yield:
9 Servings (6 oz. each)
Yield: 9 Servings (6 oz. each)
An ever-popular Korean dish that usually accompanies Korean BBQ—this one can be featured as an appetizer or as a tasty side.
Preparation Instructions:
Melt butter in a medium sauté pan over medium heat. Add roasted corn and sauté until cooked through. Remove from heat. Stir in mayonnaise, Sriracha, 3 green onions, sugar and 1 1/2 cups of cheese. Combine well. Adjust seasoning with salt and pepper. Sprinkle with remaining 1/2 cup cheese and green onions over the top to cover. Return to the stove over low heat and cook without stirring until cheese melts and mixture is hot.
Products used in this recipe