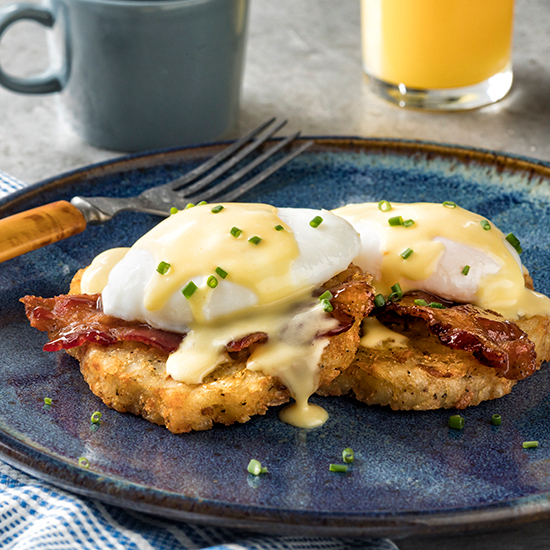 Products used in this recipe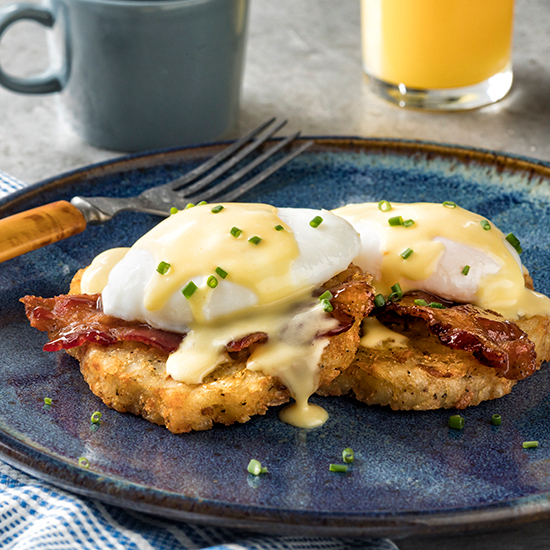 Yield:
4 Servings (14 oz.)
Yield: 4 Servings (14 oz.)
We've used Old European Potato Pancakes and spicy-sweet bacon in our very own "Idaho version" of this hearty breakfast entrée.
Preparation Instructions:
Step 1

Preheat oven to 350°F.

Step 2

Blend brown sugar and chipotle powder together in bowl. Coat the bacon with seasoning and place on a grate lined or foil lined half sheet pan. Bake in a 350°F oven for 10-12 minutes or until crisp.

Step 3

For each serving; prepare 2 potato pancakes according to package directions, transfer to a warm serving plate. Top each pancake with one slice of bacon cut in half, 1 egg, 2 fl. oz. of sauce and garnish with a sprinkle of chives.
Products used in this recipe