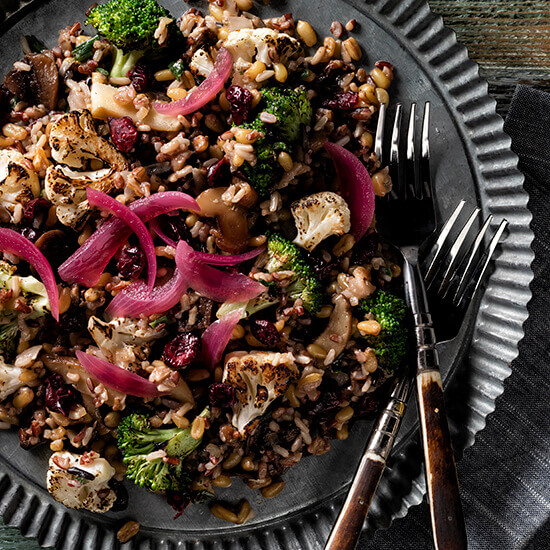 Products used in this recipe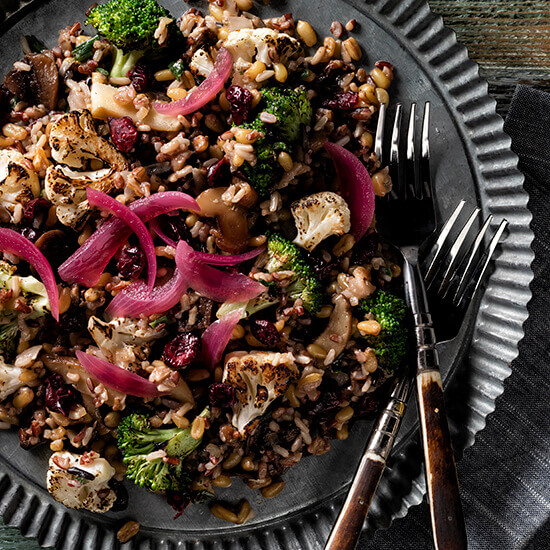 Yield:
6 Servings (12 oz. each)
Yield: 6 Servings (12 oz. each)
This hearty vegetarian salad is a welcome addition to your fall and winter menus.
Preparation Instructions:
Step 1

Prepare grain blend according to package instructions, cool.

Step 2

For each serving; Place 6 oz. grain blend into serving dish. Top with 2 oz. broccoli, 2 oz. cauliflower, 1 oz. pickled red onion and 1 oz. dried cranberries. Serve with dressing of choice.
Products used in this recipe