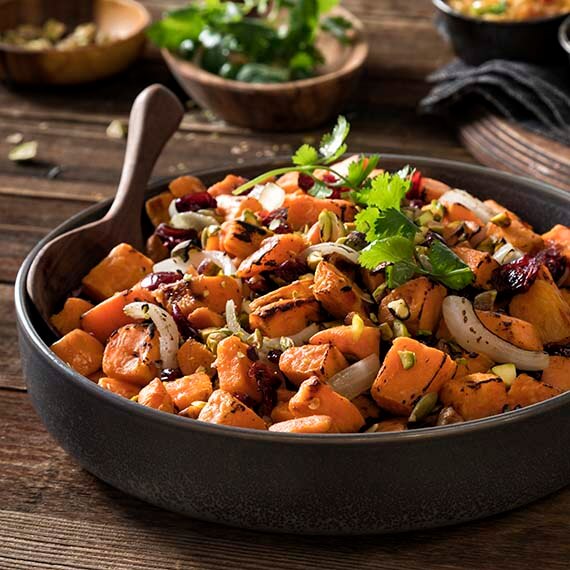 Products used in this recipe
Harissa Marinated and Roasted Sweet Potatoes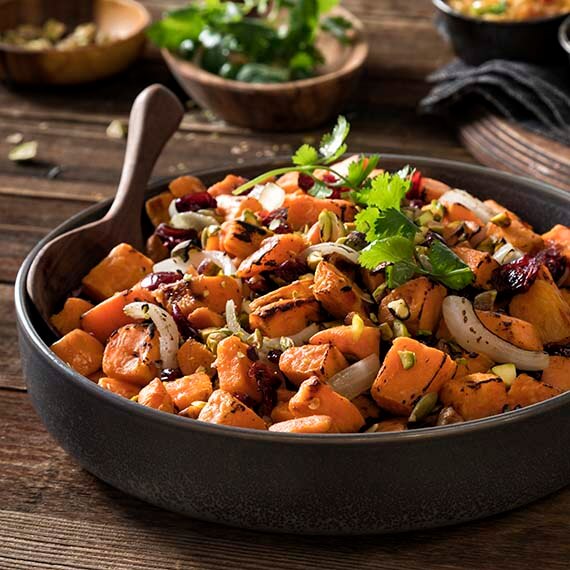 Yield:
8 Servings (1/2 cup)
Yield: 8 Servings (1/2 cup)
Bring the bold flavors of North African cuisine to your menu with harissa, a versatile chili paste. In this recipe, Simplot RoastWorks® Roasted Sweet Potatoes get the spicy treatment for a side that stands out.
Preparation Instructions:
Step 1

Preheat olive oil in a pan, add onions and cook until onions are translucent about 3 minutes. Add crushed red pepper and Harissa seasoning. Cook for a minute, turn off heat and let mixture cool down. Transfer to a blender along with apple cider vinegar and puree until smooth. Season with salt and pepper.

Step 2

Cook sweet potatoes according to package instructions, transfer to a mixing bowl and pour in vinaigrette from previous step. Stir together, let it cool before adding chopped cilantro. Serve at room temperature.
Products used in this recipe