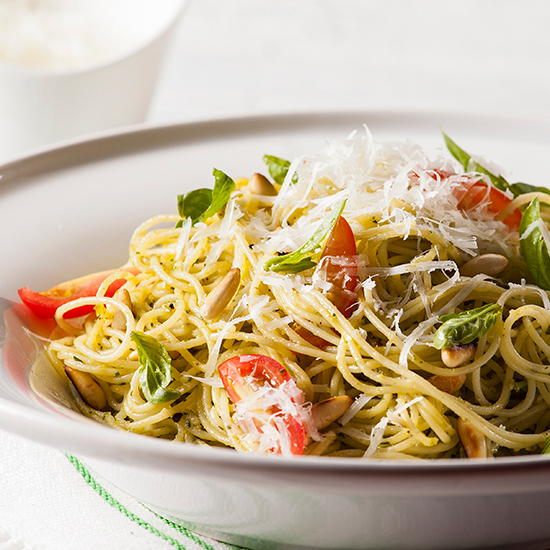 Products used in this recipe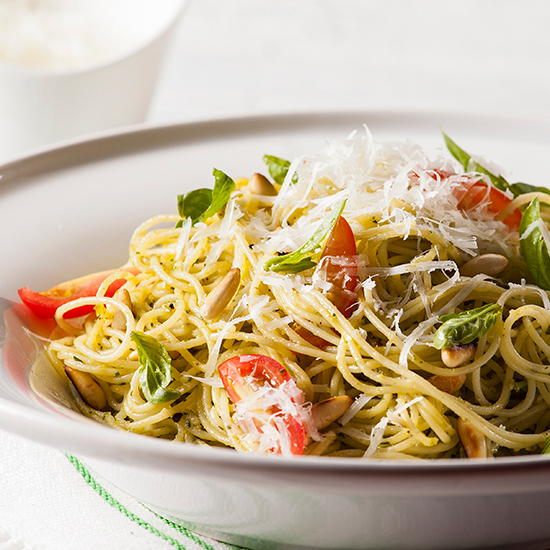 Yield:
1 Servings (2 cups)
Yield: 1 Servings (2 cups)
All the brightness and flavor of a traditional pesto—but with the added creaminess of avocado. Use it on pasta, spread it on a panini, or serve a dish of it with veggies and crostini for dipping. All delicious.
Preparation Instructions:
Step 1

Thaw avocado according to package instructions.

Step 2

In a bowl of food processor, place basil, 2 oz. of Parmesan, pine nuts, garlic, and 1/4 tsp. salt. Process until blended, about 10 seconds.

Step 3

With motor running, add oil in steady stream and process a few seconds more. Add in avocado pulp, and pulse to combine. Check seasoning. Serve immediately.
Products used in this recipe