Guacamole and Grilled Fish Tacos with Mango Salsa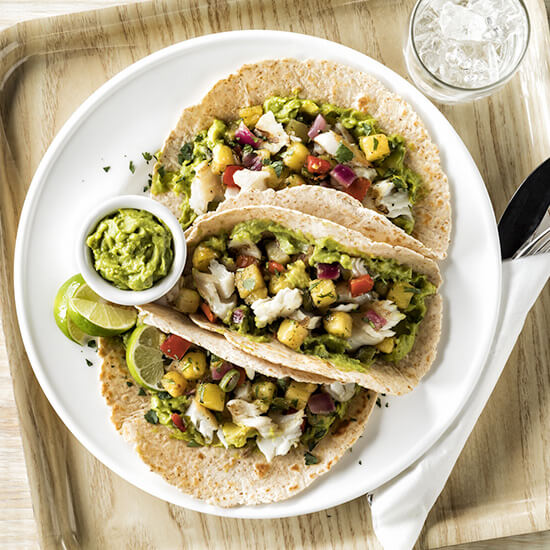 Yield:
32 Servings (5 oz.)
Yield: 32 Servings (5 oz.)
A classic fish taco recipe featuring Harvest Fresh™ Avocados Hand-Scooped Chunks and the savory-sweet goodness of mango salsa.
Preparation Instructions:
Step 1

Season fish portions with salt and pepper. Cook on a preheated grill until cooked through. Hold warm for service.

Step 2

In a bowl combine mango with tomatoes and chilies and cilantro. Hold refrigerated for service.

Step 3

To serve; heat tortillas until softened. To assemble, spread 1 oz. avocado pulp down the center of each tortilla. Top with a portion of grilled fish and 1 oz. mango salsa. Fold and serve garnished with a wedge of lime.
Products used in this recipe