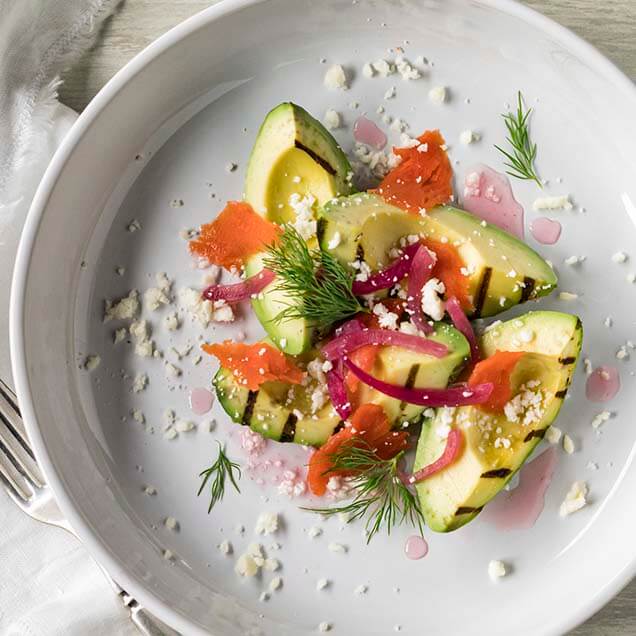 Products used in this recipe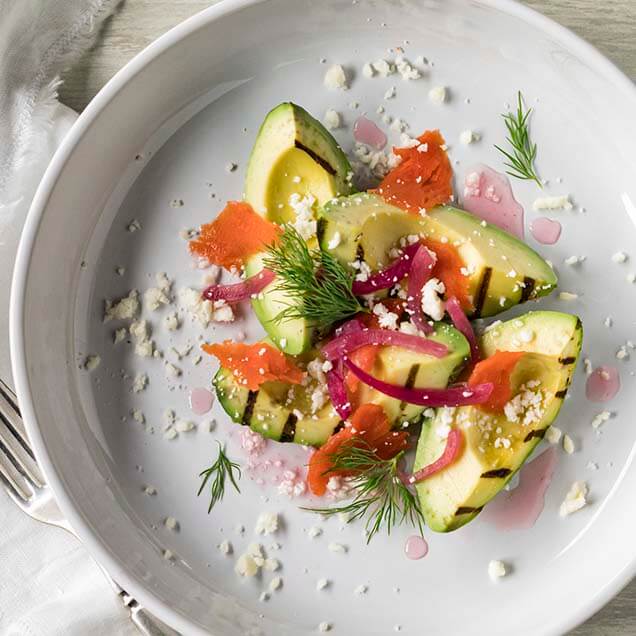 Yield:
12 Servings (4.5 oz.)
Yield: 12 Servings (4.5 oz.)
A tantalizing salad with a base of grilled avocado, pickled red onions, Cotija cheese, Lox, and a touch of fresh dill. Capture that taste of freshness.
Preparation Instructions:
Thaw avocado according to package instructions. Grill avocado, cool and slice. Arrange one grilled and sliced avocado onto a plate. Top with 1 oz. lox in a decorative pattern. Add 1 oz. pickled red onions leaving some juice as a light dressing. Garnish with 1/4 oz. Cotija and 1 tsp. fresh dill weed.
Products used in this recipe