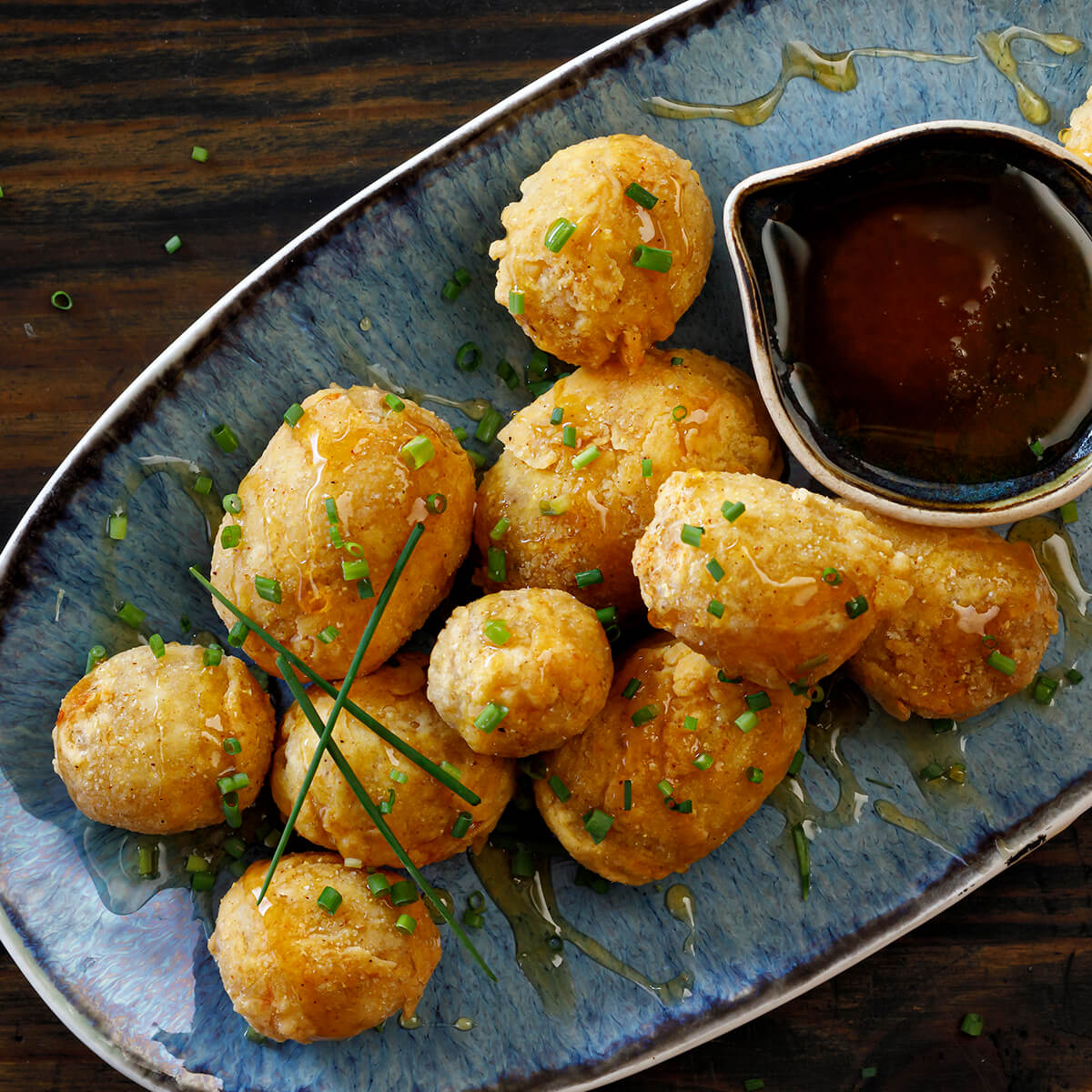 Products used in this recipe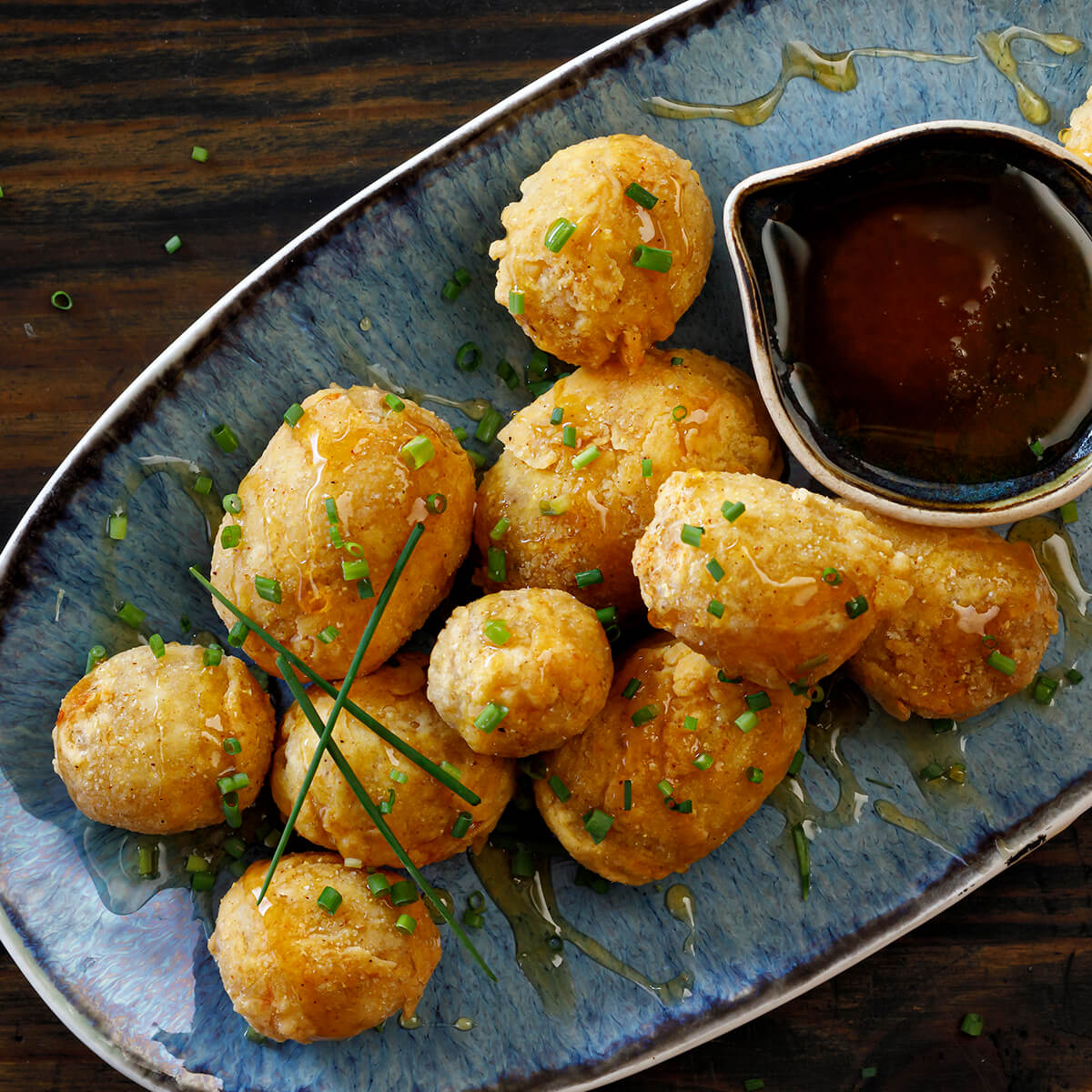 Yield:
6 Servings (6 oz.)
Yield: 6 Servings (6 oz.)
Not really eggs at all—but tender little Simplot RoastWorks® Baby Bakers™ Roasted Potatoes lightly breaded and fried to a golden brown. So simple yet so incredibly delectable.
Preparation Instructions:
Step 1

Thaw Baby Bakers™ and hold chilled.

Step 2

Place flour, buttermilk and fried chicken breading mix in separate bowls. Dredge thawed potatoes in flour, patting off excess. Dip into buttermilk, and roll in fried chicken breading mix.

Step 3

Deep fry breaded potatoes for 2-1/2 minutes until golden brown and internal temperature is 165˚F. Place 6 oz. fried potatoes onto a serving dish and garnish with 1 oz. of hot honey and 1/2 tsp. chopped chives.
Products used in this recipe