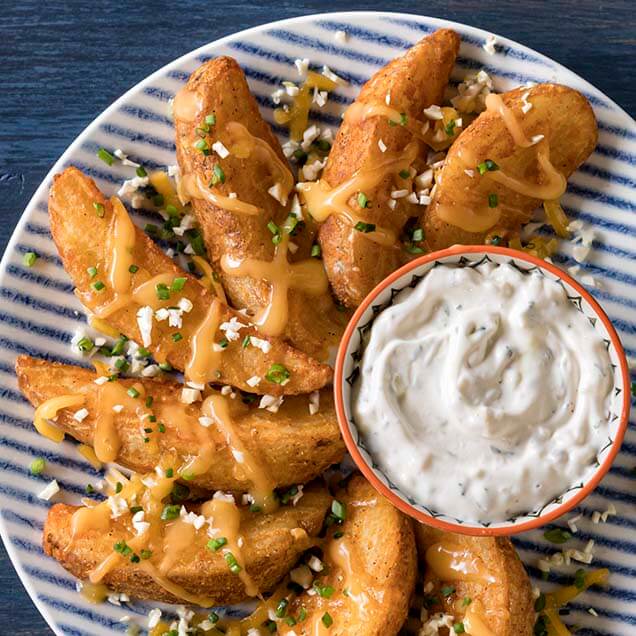 Products used in this recipe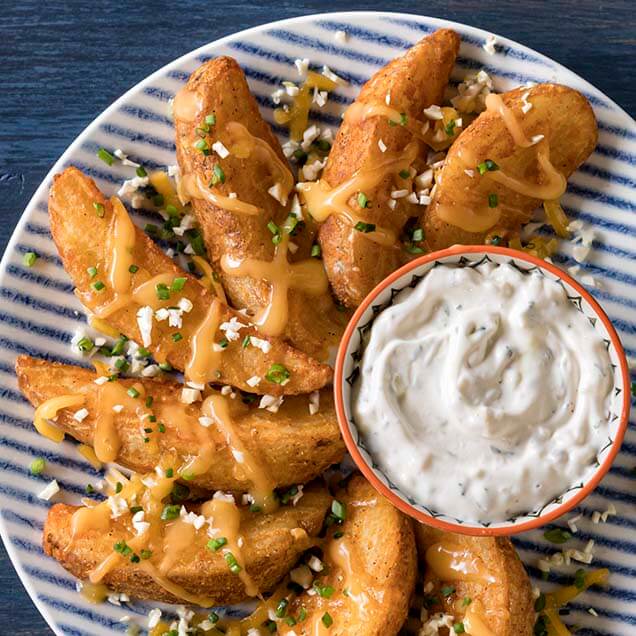 Yield:
10 Servings (11 oz.)
Yield: 10 Servings (11 oz.)
Take your cheese fries to the next level with our SeasonedCrisp® Savory Battered Wedges, chopped garlic, cheddar cheese, and fresh chives. Serve them up with garlic aioli for that extra-added garlic kick.
Preparation Instructions:
For each serving, prepare 8 oz. of wedges according to directions. Drain and place onto a heat-proof serving plate in a fan design. Top with 1/4 oz. of chopped garlic and 1-1/2 oz. of shredded cheese. Place into hot oven until cheese melts. Garnish with 1-1/2 tsp. chives. Serve with 2 oz. of garlic aioli as a dipping sauce.
Products used in this recipe