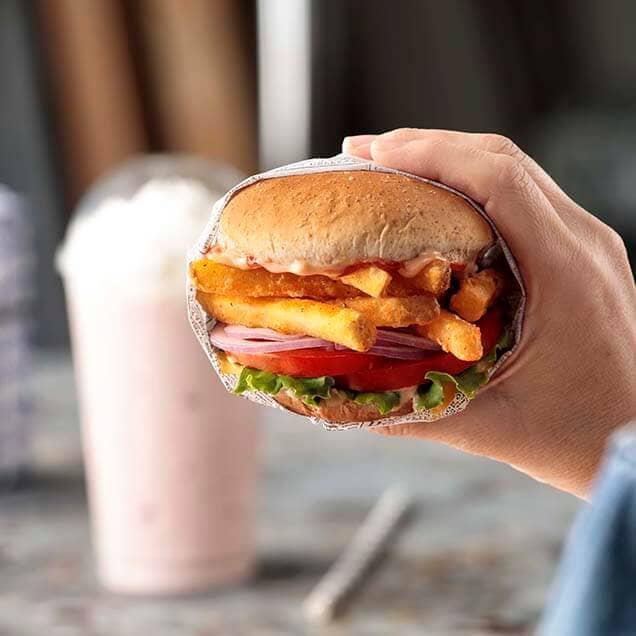 Products used in this recipe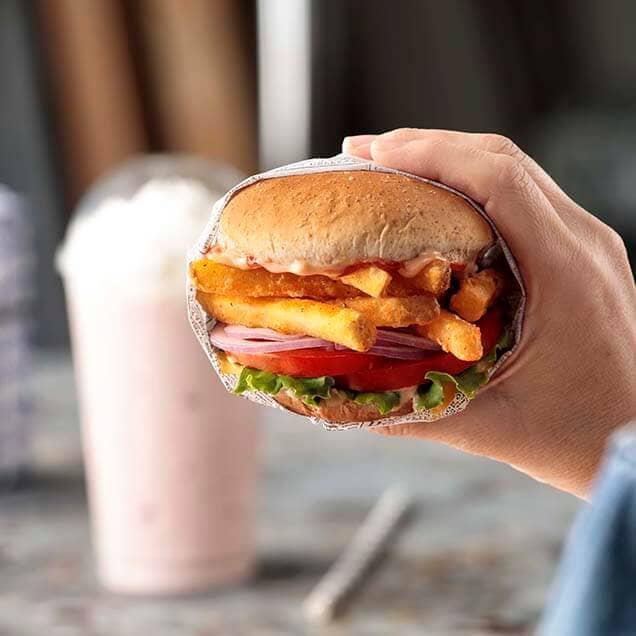 Yield:
40 Servings (7 oz.)
Yield: 40 Servings (7 oz.)
A delicious meatless sandwich filled with Simplot SeasonedCrisp® Savory Fries, sliced cheese, lettuce, tomatoes, and onions.
Preparation Instructions:
Step 1

For fry sauce; combine ketchup and mayonnaise. Set aside for service.

Step 2

For each sandwich; prepare 2 oz. fries according to package instructions. Meanwhile, toast your bun. Spread 1/2 fl. oz. fry sauce on both the bottom and top halves of bun. Top bottom half with a leaf of lettuce, 2 slices of tomatoes, and 1 slice of red onion. Arrange hot fries on top and add a slice of cheese. Top with top half of bun.
Products used in this recipe