Flank Steak Stuffed with Peppers and Onions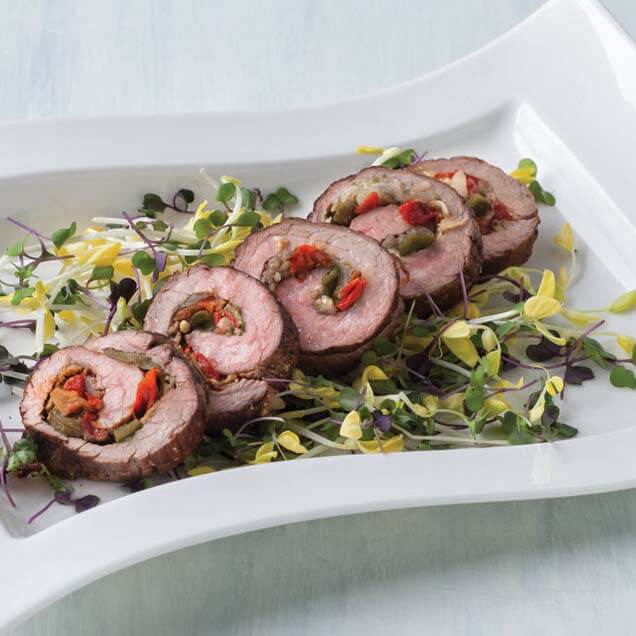 Yield:
6 Servings (5 oz.)
Yield: 6 Servings (5 oz.)
Stuffed flank steak is a great way to infuse flavors into the meat.
Preparation Instructions:
Step 1

Preheat oven to 400˚F.

Step 2

Prepare peppers and onions according to package instructions. Set aside.

Step 3

Lay a piece of plastic wrap over steak and pound to 1/2-inch thick. Season with salt and pepper. Place peppers and onions onto flank steak leaving a one-inch border around the edges. Roll steak into a cylinder. Tie with kitchen twine every 2 inches to secure. Season outside of roll with salt and pepper. Place seam side down on a foil-lined sheet pan. Roast at 400°F for 25-30 minutes until internal temperature reached 145°F. Let sit 10 minutes prior to slicing.
Products used in this recipe