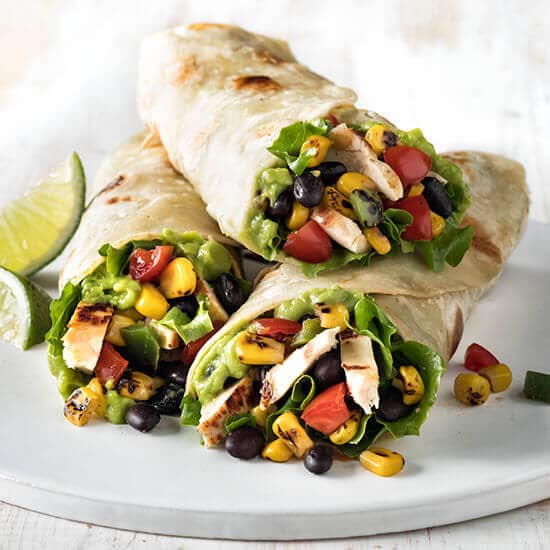 Yield:
8 Servings (10 oz.)
Yield: 8 Servings (10 oz.)
Featuring Simplot Harvest Fresh™ Extreme Supreme Guacamole. Now, that's a wrap!
Preparation Instructions:
Step 1

Thaw guacamole according to package instructions.

Step 2

Prepare corn and black bean blend according to package directions. Hold warm on a steam table. Prepare and hold chicken slices, hold warm.

Step 3

For each serving; spread 2 oz. of guacamole on one-third of the wrap, leaving a 2-inch border on the sides.

Step 4

Place 2 oz. of the prepared chicken slices and 2 oz. corn and black bean blend over the guacamole on each tortilla. Top with 1/2 oz. of shredded romaine.

Step 5

Fold sides of wrap in and roll as tightly as possible to form a cylinder. Wrap with sandwich paper, if needed, to hold shape. Slice in half diagonally before serving.
Products used in this recipe