Farmers All Day Breakfast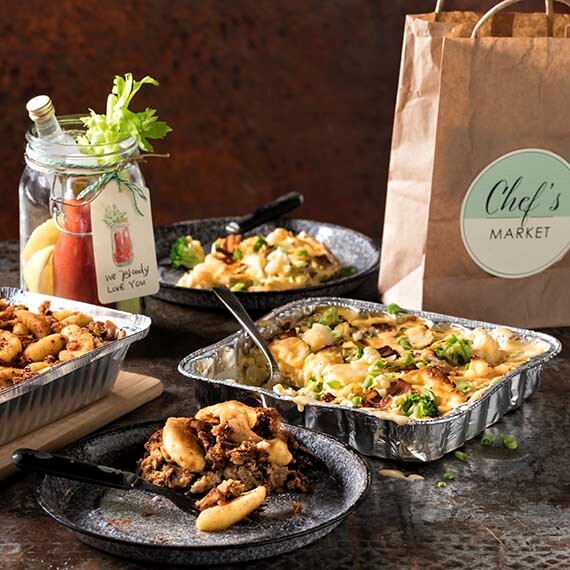 Yield:
16 Servings (9 oz.) (4 pans - 4 Servings Each)
Yield: 16 Servings (9 oz.) (4 pans - 4 Servings Each)
This hearty hot dish meal combines Simplot Simple Goodness™ Winter Vegetable Blend and Simplot Freezerfrige® Sliced Hash Browns with eggs, bacon, and cheese for an all-day crowd pleaser.
Preparation Instructions:
Step 1

Preheat oven to 350˚F.

Step 2

Combine vegetable blend, potatoes, cooked bacon, cheese, red and green onion in a large bowl. Fold gently until well distributed. Divide equally into four greased 8x8x1-7/8-inch foil pans.

Step 3

Combine egg and cream. Season with salt and pepper. Whisk until well incorporated. Divide egg mixture equally over the four pans with the vegetable mixture. Bake in a 350˚F oven for approximately 30-40 minutes until firm.
Products used in this recipe