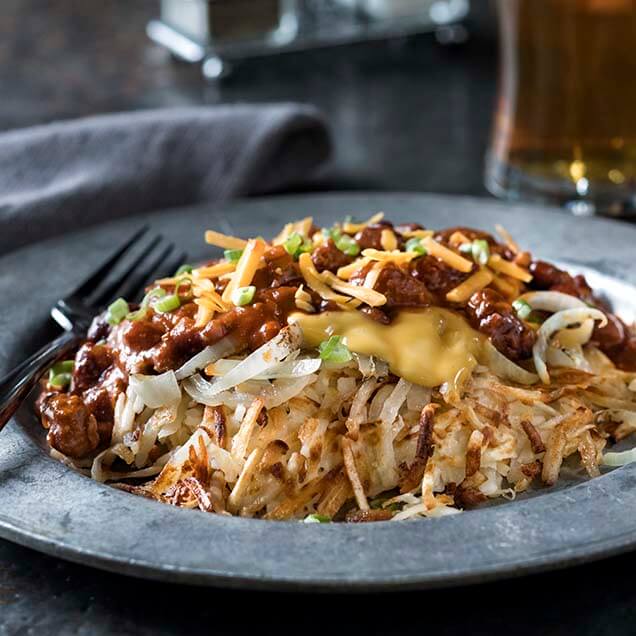 Products used in this recipe
Diner-Style Smothered, Covered and Topped Hash Browns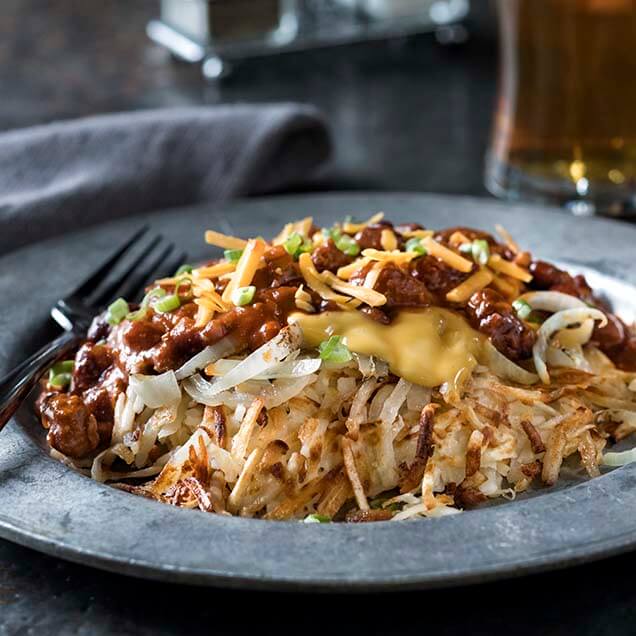 Yield:
6 Servings (15 oz.)
Yield: 6 Servings (15 oz.)
Crispy, pan-fried hash browns topped with onions, melty cheese, and savory chili. So comforting.
Preparation Instructions:
Step 1

Sauté sliced onions in 1/2 fl. oz. of vegetable oil over medium-high heat. When onions are translucent and slightly browned, remove from heat and keep warm.

Step 2

For each serving, heat 1 fl. oz. vegetable oil on a hot griddle or non-stick pan. Add 8 oz. hash browns and cook until brown and crispy. Flip and brown the other side. Place on a serving dish. Top with 1 oz. sautéed onions, 1 slice American cheese, and 6 oz. chili. Garnish with green onions and cheddar cheese. Serve.
Products used in this recipe