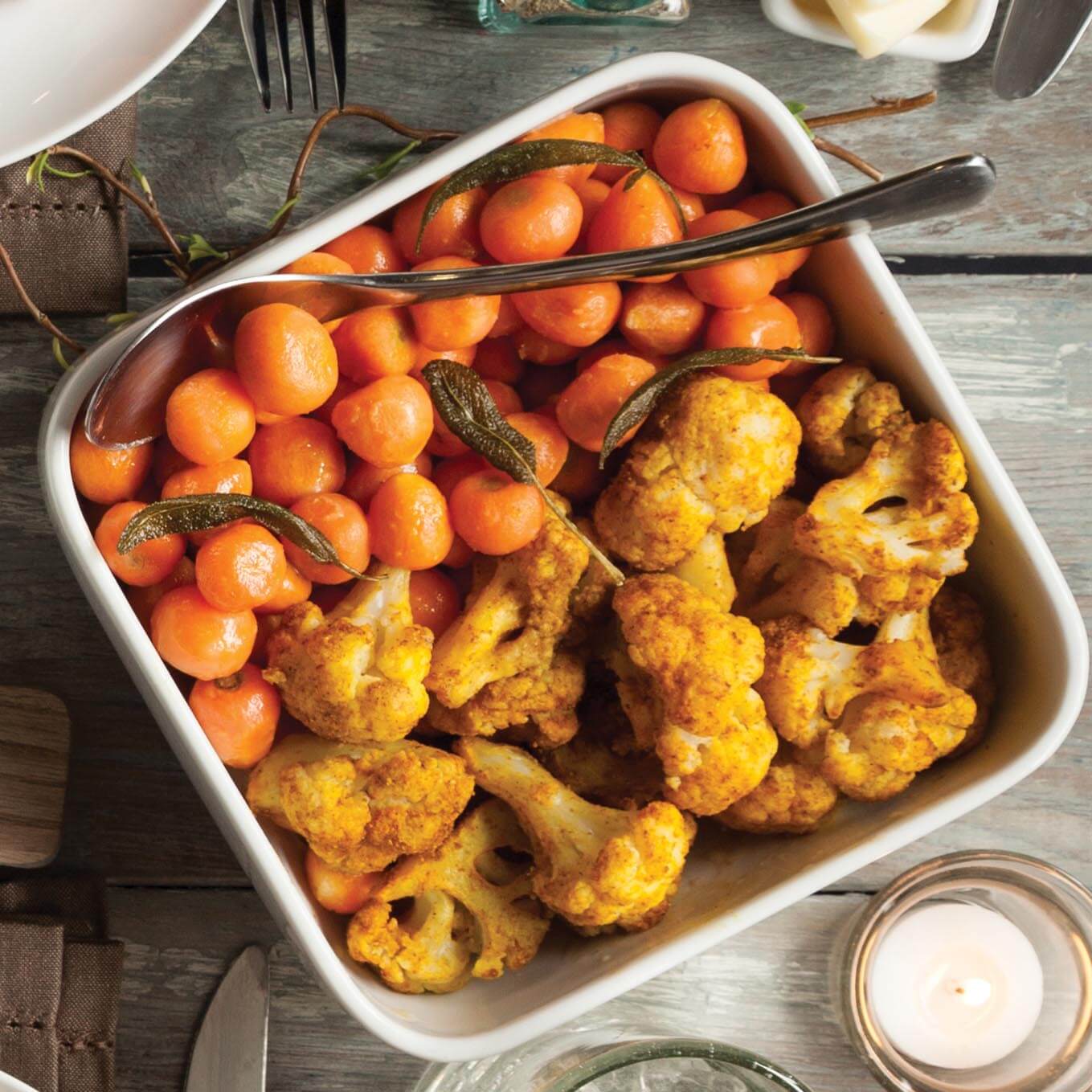 Yield:
10 Servings
Yield: 10 Servings
A bold, roasted twist to a classic vegetable favorite. Serve alongside Parisian Carrots in Brown Butter Sage Sauce for a sweet and savory side.
Preparation Instructions:
Step 1

Preheat convection oven to 400°F. Place a foil-lined sheet pan into oven (the hot pan will help the cauliflower brown more easily).

Step 2

Mix olive oil, curry powder, sugar, lemon juice, salt and pepper in a large stainless steel bowl. Toss and evenly coat the cauliflower in curry and oil mixture.

Step 3

Remove hot pan from the oven and add cauliflower mixture, which should sizzle. Place sheet tray back in oven; cook 10-15 minutes or until cauliflower is browned on the edges. Remove from oven and serve hot.
Products used in this recipe