Cuban Sofrito Chicken Bowl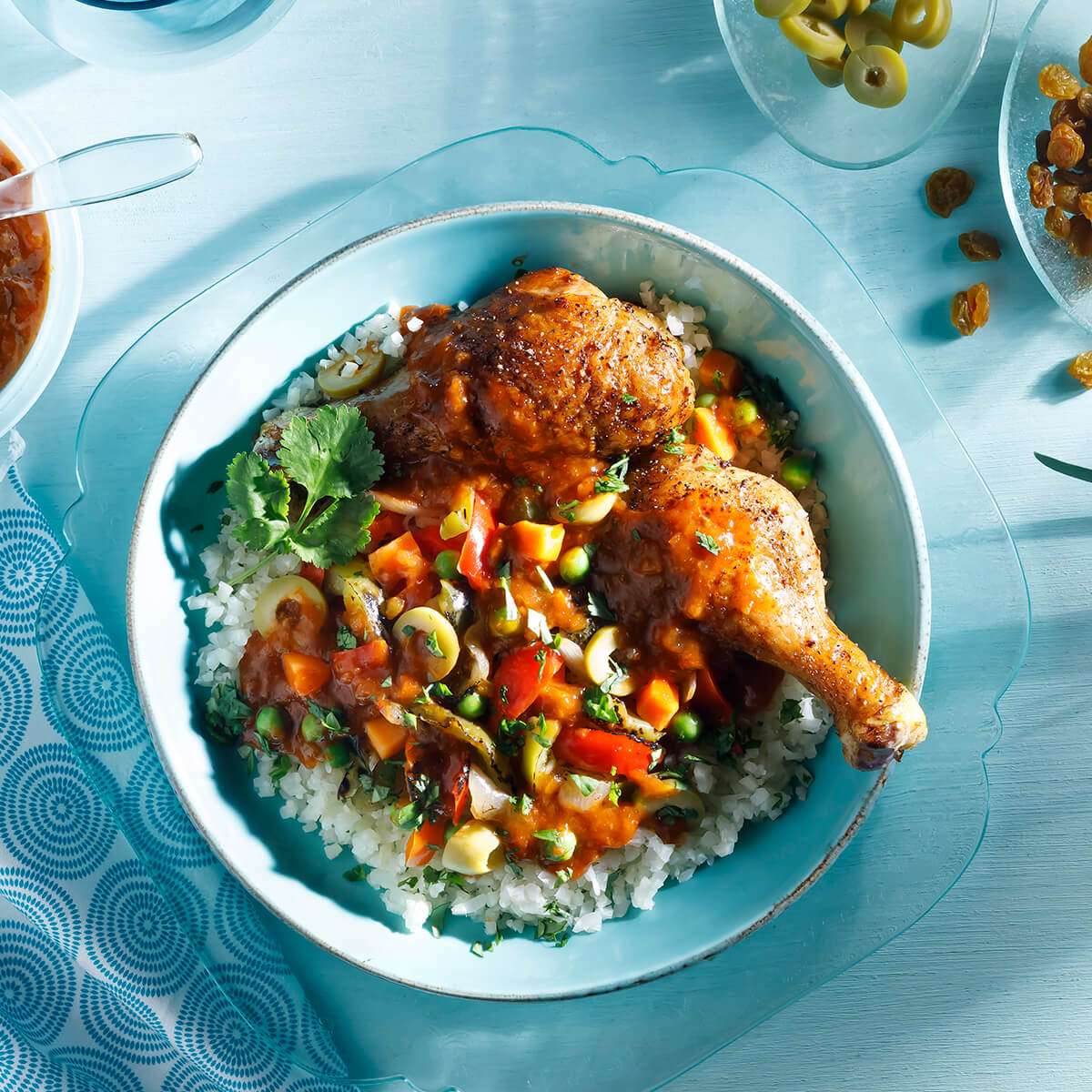 Yield:
10 Servings (12 oz. each)
Yield: 10 Servings (12 oz. each)
A bowl featuring classic Cuban flavors—roasted chicken legs over a bed of veggies topped with savory sofrito sauce and garnished with green olives, golden raisins and fresh cilantro.
Preparation Instructions:
Step 1

Separately prepare the riced cauliflower, peppers and onions, and peas and carrots according to package instructions. Reserve hot. Warm the chicken and sofrito sauce, hold hot.

Step 2

For each portion; scoop 3/4 cup riced cauliflower into the bottom of a serving bowl. Top with 4 oz. peppers and onions and 2/3 cup peas and carrots. Place 2 chicken legs on top of vegetables. Ladle 4 fl. oz. sofrito sauce over the top. Garnish with 1 Tbsp. each olives, raisins and cilantro.
Products used in this recipe