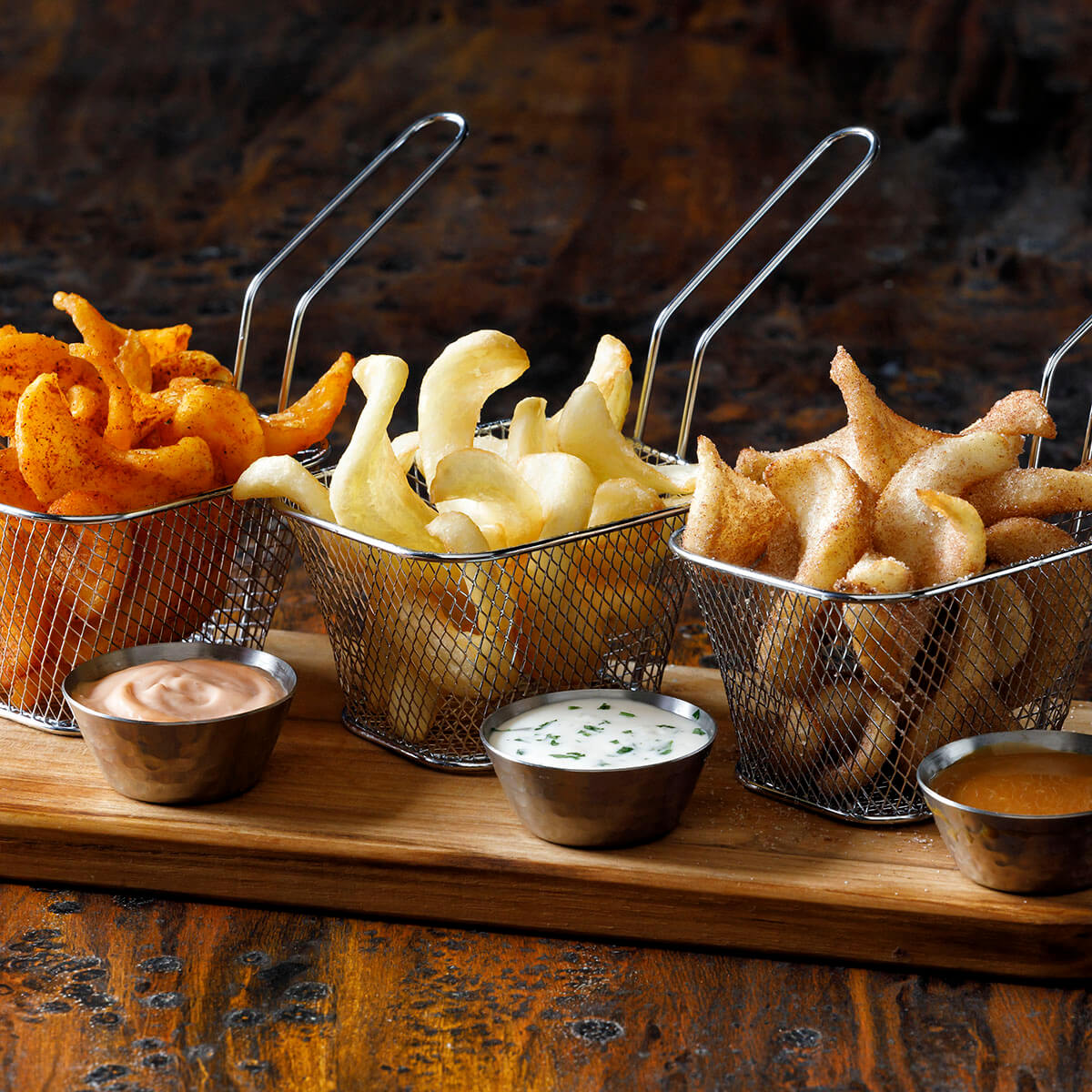 Products used in this recipe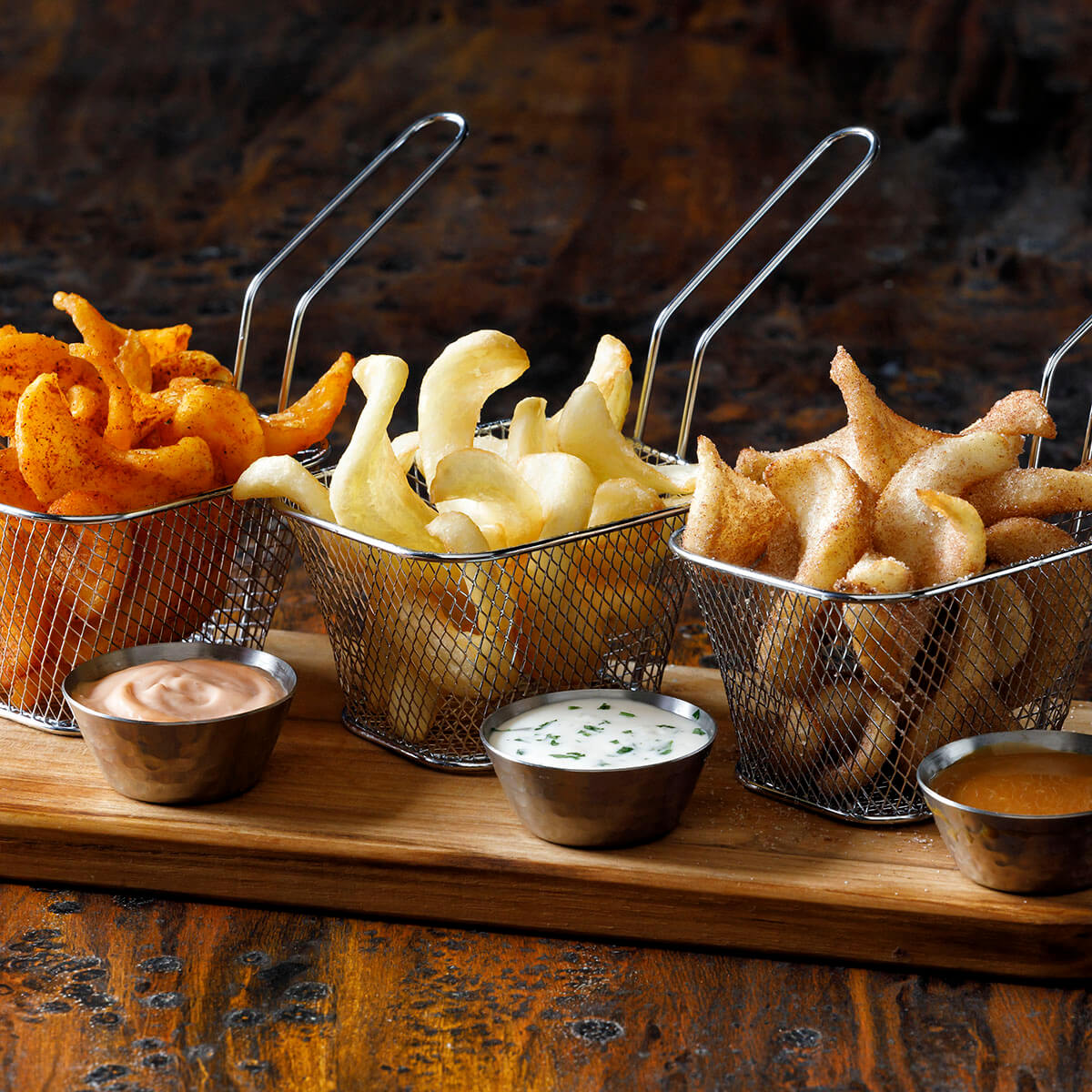 Yield:
2 Servings (18 oz.)
Yield: 2 Servings (18 oz.)
SIDEWINDERS™ Fries Junior Cuts served up 3 ways—plain and tossed with spicy and sweet seasonings—then matched up with a trio of tasty dipping sauces. Which one are you going to try first?
Preparation Instructions:
Step 1

Preheat deep fryer to 345˚F.

Step 2

In a medium bowl; combine Nashville Hot seasoning and vegetable oil. Set aside. In a separate bowl, combine cinnamon and sugar. Set aside. Make fry sauce by whisking ketchup and mayonnaise together. Set aside.

Step 3

Divide fries into 3- 8 oz. portions. Prepare fries in 3 batches, according to package instructions. Toss one batch of fries in the Nashville hot sauce. Toss the second batch with cinnamon and sugar. Leave the third batch of fries unseasoned.

Step 4

For each portion, place 4 oz. of each fry on a rectangular plate. Serve 2 fl. oz of the Ranch dressing with the Nashville hot fries, 2 fl. oz. dulce de leche with the cinnamon-sugar fries, and 2 fl. oz. fry sauce with the unseasoned fries.
Products used in this recipe