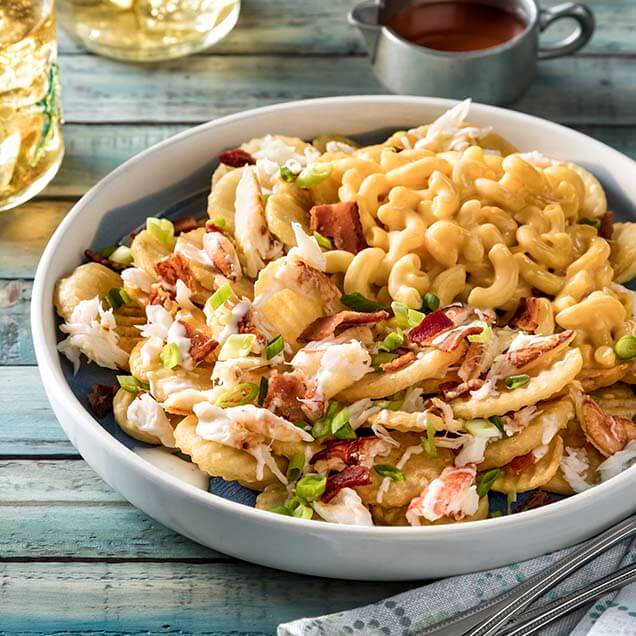 Products used in this recipe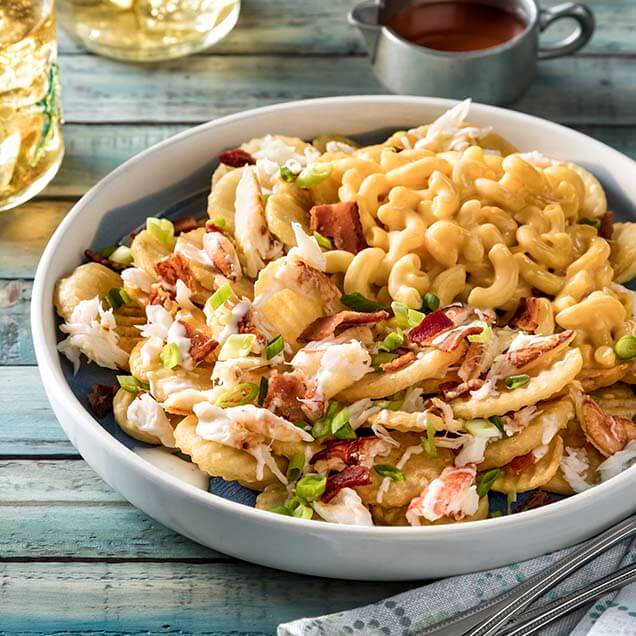 Yield:
10 Servings (15 oz.)
Yield: 10 Servings (15 oz.)
Need to indulge? This mac 'n cheese layered with crinkle cut potato slices, bacon, crab meat, sliced scallions, Buffalo sauce, and ranch dressing checks all the flavor boxes.
Preparation Instructions:
For each serving, prepare 8 oz. of cottage fries according to package instructions. Place on a serving dish. Top with 4 oz. prepared macaroni and cheese, 1/2 oz. bacon, 1 oz. crab meat and 1/2 oz. green onions. Drizzle with 1/2 fl. oz. hot sauce and 1/2 fl. oz. ranch dressing.
Products used in this recipe