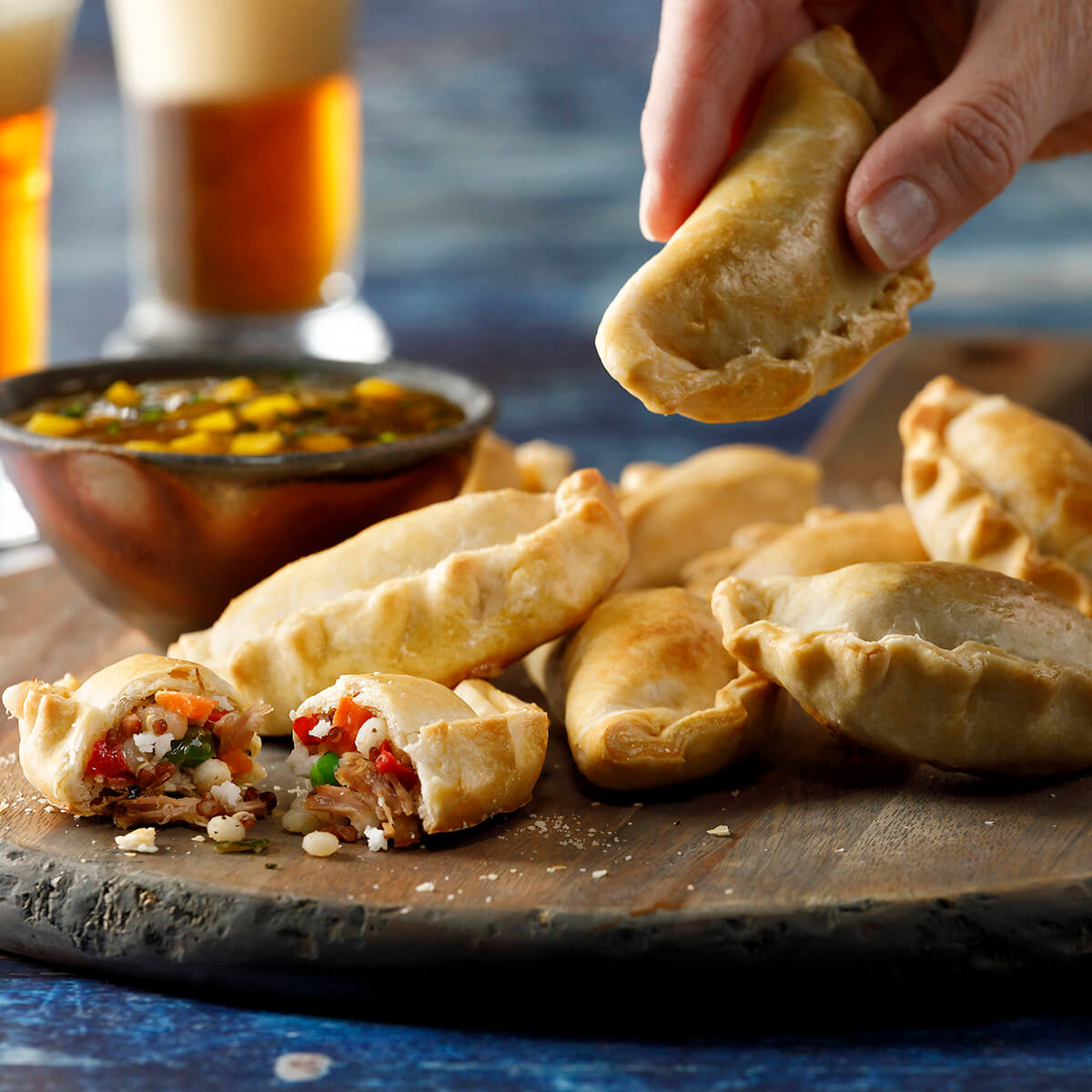 Yield:
10 Servings (2 Empanadas)
Yield: 10 Servings (2 Empanadas)
How about some finger food at its finest? Flaky, tender empanadas filled with couscous and vegetables, braised pork and goat cheese—served with a tangy-sweet poblano and mango chutney dipping sauce.
Preparation Instructions:
Step 1

Preheat oven to 350˚F.

Step 2

To prepare the mango chutney; In a saucepan over medium-high heat, add mango jam or jelly, lime juice and poblano peppers, stir to combine. Bring to a high simmer. Reduce heat to a very low simmer. Cook down until proper viscosity is reached and peppers are soft. Add frozen mango and cool mixture. Store chilled for service.

Step 3

Place empanada discs on a clean work surface. Combine grains, pork and cheese in a medium mixing bowl. Fill each dough disc with 2 ½ oz. of filling. Lightly brush outside dough circle with water. Fold over and seal with fingers or fork. Repeat process with remaining dough discs.

Step 4

Place empanadas on a parchment-lined sheet pan and refrigerate for at least one hour. Whisk together egg and water. Brush tops of empanadas with egg wash and bake in oven for 20-25 minutes or until golden brown and cooked through. Serve alongside mango chutney for dipping.
Products used in this recipe