Country Caramel Apple Fries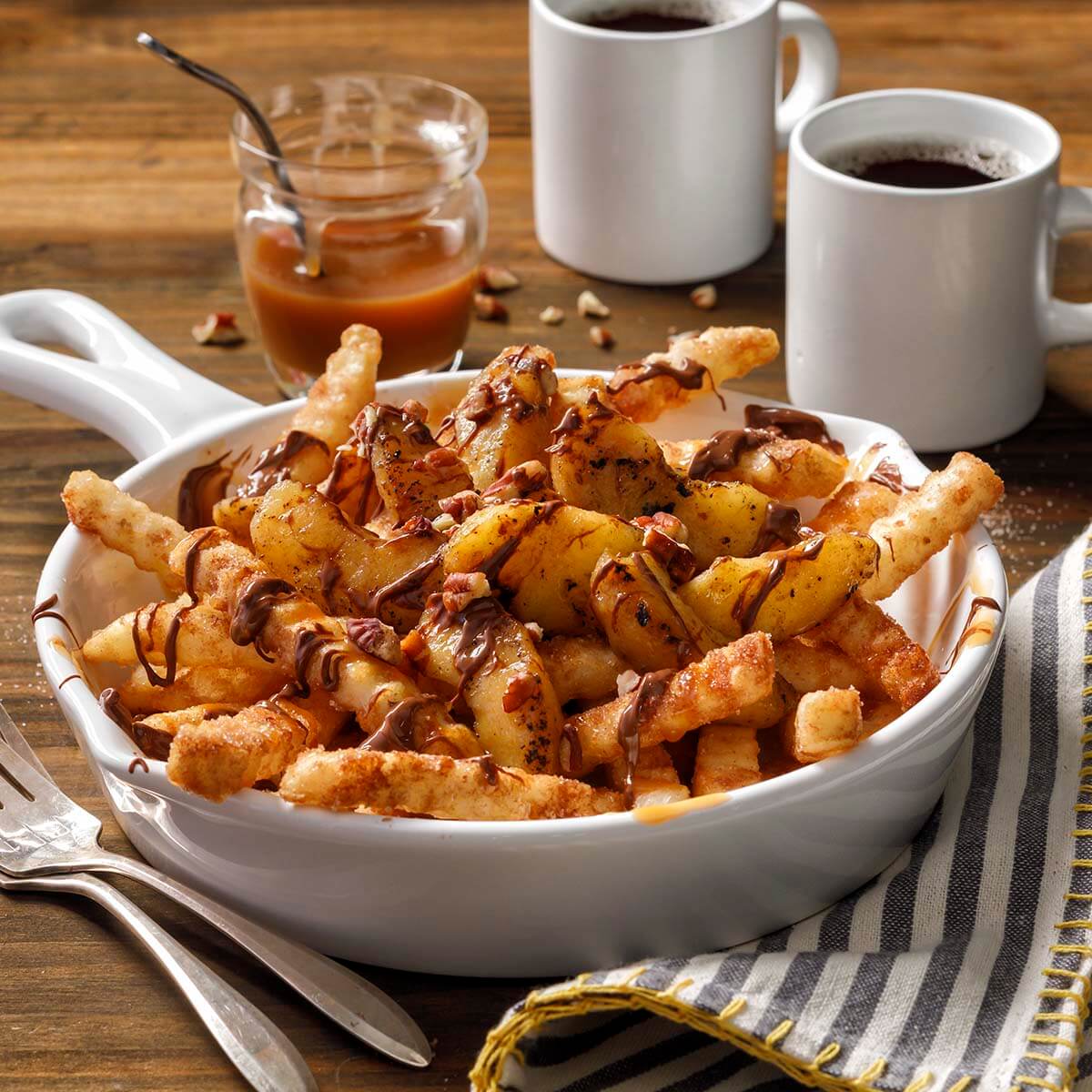 Yield:
10 Servings (14 oz.)
Yield: 10 Servings (14 oz.)
Caramel apple fries with a twist. Seasoned cinnamon-sugar Conquest® Delivery+® Fries covered with warm flame-roasted Fuji apples topped with ribbons of dulce de leche and chocolate hazelnut butter.
Preparation Instructions:
Step 1

Prepare apples according to the package instructions, keep warm.

Step 2

In a medium-size bowl combine sugar with cinnamon.

Step 3

For each portion; prepare 8 oz. fries according to package instructions. Immediately toss fries with 2 Tbsp. cinnamon-sugar and transfer to a serving container. Top with 4 oz. warm apples. Drizzle with 1 oz. dulce de leche and 1 oz. chocolate hazelnut butter. Garnish with 1/2 oz. pecans.
Products used in this recipe