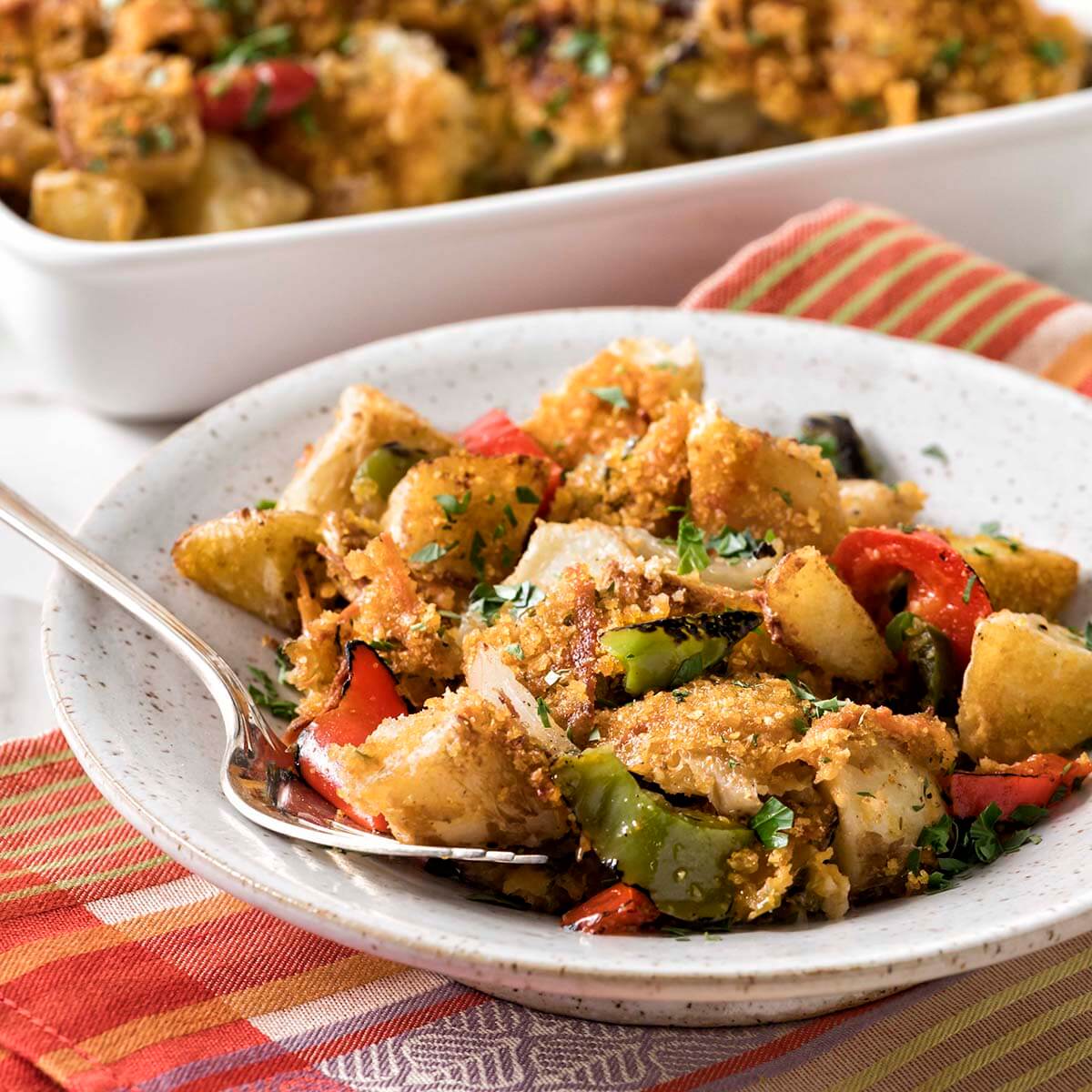 Yield:
12 Servings (7 oz.)
Yield: 12 Servings (7 oz.)
This tasty side dish is easy to prepare, feeds a crowd, and works perfectly on your breakfast and brunch menu. What's not to like?
Preparation Instructions:
Step 1

Preheat convection oven to 350°F.

Step 2

In a medium bowl, combine the pepper and onion blend, shredded cheese, 2 Tbsp. parsley and salt.

Step 3

Layer 1/3 of the potatoes in a greased half-sized hotel pan. Top with 1/3 of the pepper and onion mixture. Repeat layers twice. Whisk milk and butter together and pour over top of pan. Sprinkle cornflakes over the top. Cover and bake for 45-50 minutes. Uncover and continue to bake an additional 10-15 minutes until top is golden. Garnish with remaining parsley.
Products used in this recipe