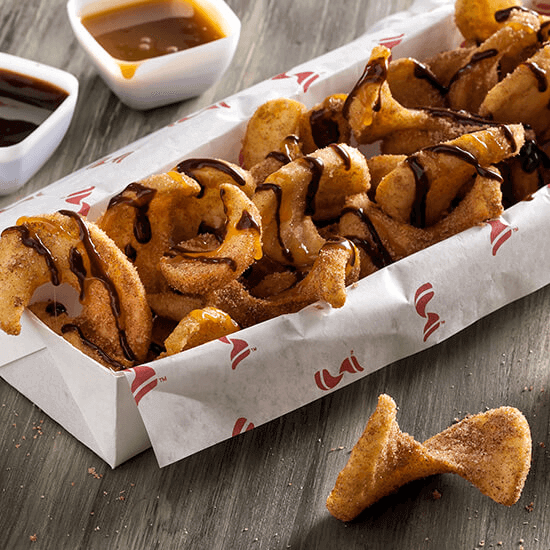 Products used in this recipe
Churro SIDEWINDERS™ Fries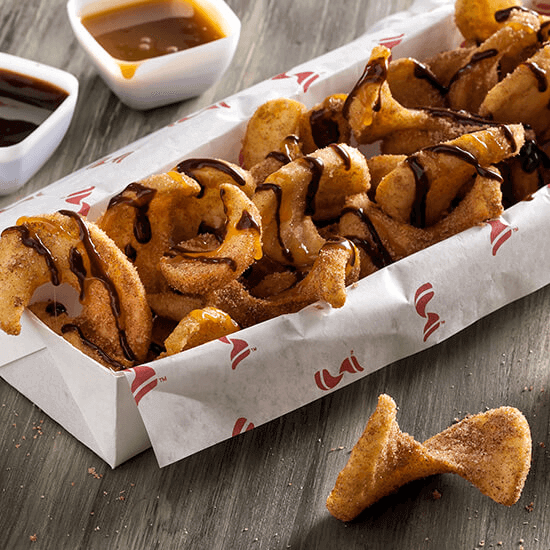 Yield:
12 Servings (6 oz.)
Yield: 12 Servings (6 oz.)
The flavors of a churro treat combined with the twisty goodness of SIDEWINDERS™ Fries.
Preparation Instructions:
Step 1

Prepare Conquest SIDEWINDERS™ Fries according to package directions.

Step 2

Mix cinnamon and sugar. Toss hot fries with cinnamon-sugar mixture. Serve warm.
Products used in this recipe