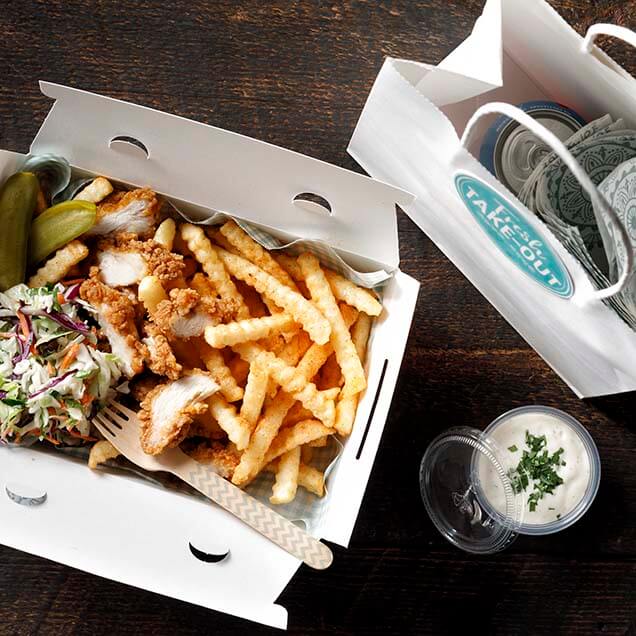 Products used in this recipe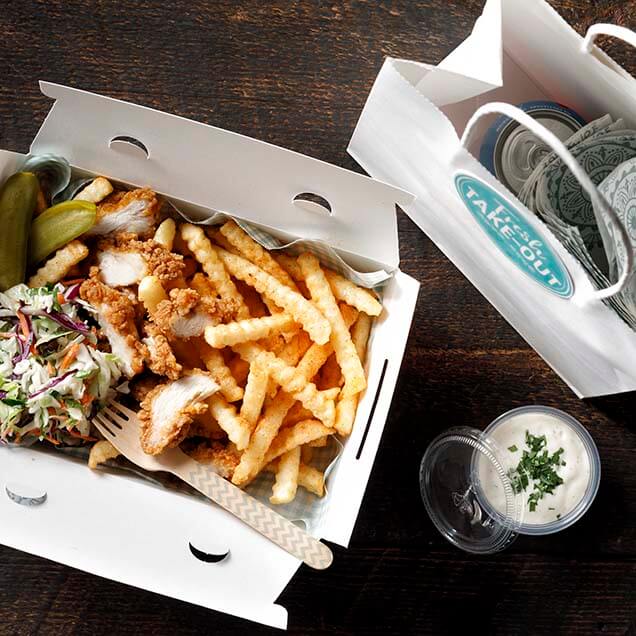 Yield:
10 Servings (13 oz.)
Yield: 10 Servings (13 oz.)
Conquest® Delivery+® Fries seasoned with Buffalo seasoning topped with warm sliced breaded chicken tenders, coleslaw and dill pickles. A tasty take-out meal!
Preparation Instructions:
For each portion; prepare 8 oz. fries according to package instructions. Immediately after preparing, toss with 1 Tbsp. of Buffalo seasoning. Place fries into serving container. Top with 3 oz. sliced chicken tenders, and 2 oz. (1/4 cup) coleslaw. Garnish with 3 pickle slices.
Products used in this recipe