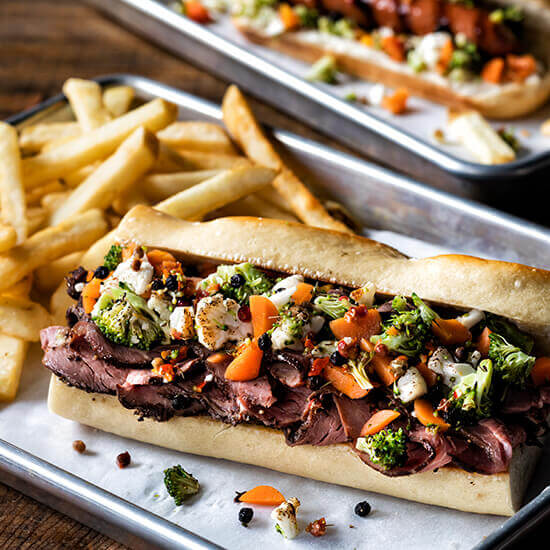 Products used in this recipe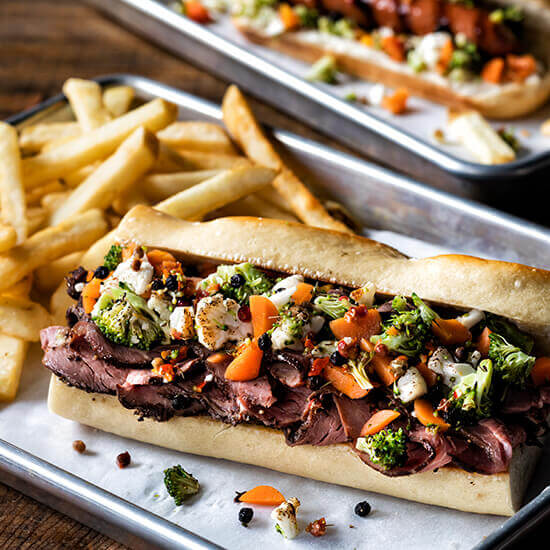 Yield:
10 Servings (3 oz.)
Yield: 10 Servings (3 oz.)
Housemade condiments go a long way toward differentiating you from the guy down the street. Take flavor up a notch by charring the vegetables in classic giardiniera prior to pickling.
Preparation Instructions:
Step 1

Preheat oven to 500˚F.

Step 2

Remove vegetables from bag and place onto a sheet tray one layer deep. Heat in a 500°F oven for 6-8 minutes or until vegetables reach desired char. Remove from oven.

Step 3

In a large bowl combine remaining ingredients, whisk until combined. Add charred vegetables to mixture and let marinate 24-48 hours.
Products used in this recipe