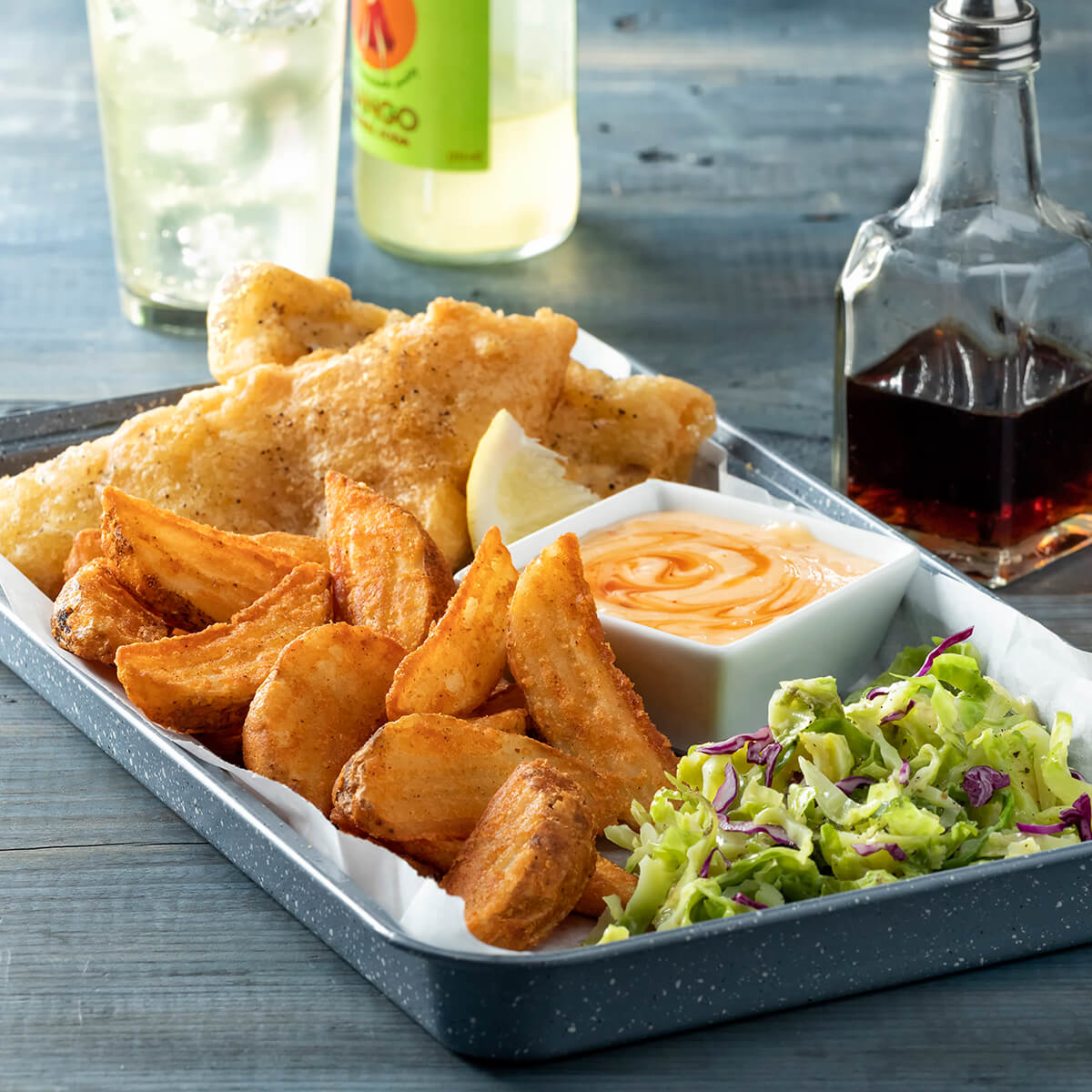 Yield:
8 Servings (14 oz. each )
Yield: 8 Servings (14 oz. each )
Tender, flash-fried cod fillets with Simplot SeasonedCRISP® Delivery+® Savory Battered Wedges, roasted brussels sprouts slaw, and sweet chili mayo. A perfectly satisfying pub-style meal.
Preparation Instructions:
Step 1

Preheat oven to 400°F.

Step 2

In a bowl combine frozen brussels sprouts and olive oil, tossing together. Season with salt and pepper. Place on a sheet pan and spread out into an even layer. Roast in the oven for 10-12 minutes until heated through and lightly browned. Allow to cool. Thinly slice and transfer to bowl, toss with dressing, cover and refrigerate until needed.

Step 3

In a small bowl combine mayonnaise and sweet chili sauce. Portion into 2 oz. cups. Cover and refrigerate until needed.

Step 4

Prepare battered fish fillets and potato wedges according to package instructions.

Step 5

For each serving; place 2 fish filets, 4 oz. potato wedges, 2 oz. roasted brussels sprout slaw and 2 oz. sweet chili mayo in serving container. Garnish with a lemon wedge.
Products used in this recipe