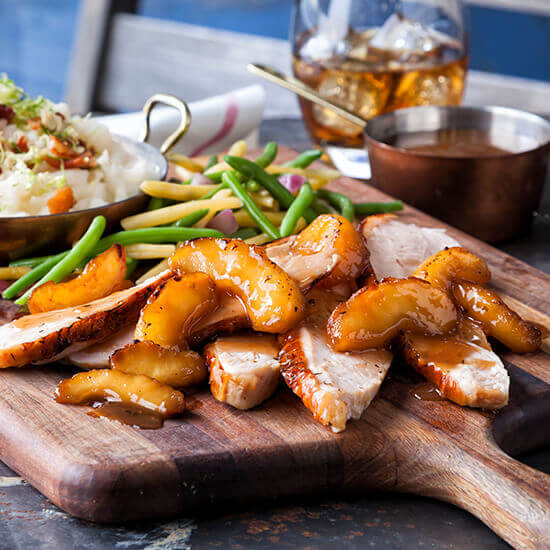 Products used in this recipe
Bourbon and Flame Roasted Fuji Apple Glazed Turkey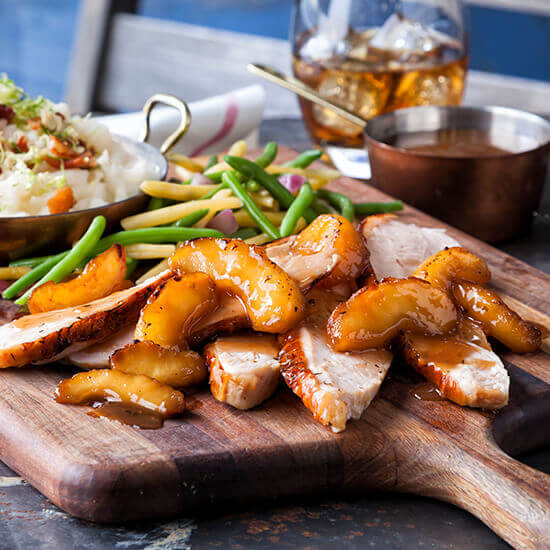 Yield:
12 Servings
Yield: 12 Servings
The perfect on-trend entrée for any holiday table. Serve with Bacon and Brussels Mashed Potatoes and Simplot Simple Goodness™ Haricot Vert.
Preparation Instructions:
Step 1

Heat butter in a large skillet on medium heat. Add full bag of flame-roasted apples and sauté for 10 minutes, stirring frequently.

Step 2

Add the flour slowly, and stir until fully incorporated. Next add the bourbon taking care, since it will likely flame, as intended. Simmer the bourbon for 2 minutes, then add the apple juice and Dijon mustard.

Step 3

Season with salt and pepper as desired. Serve as a sauce with roasted turkey or roasted pork.
Products used in this recipe