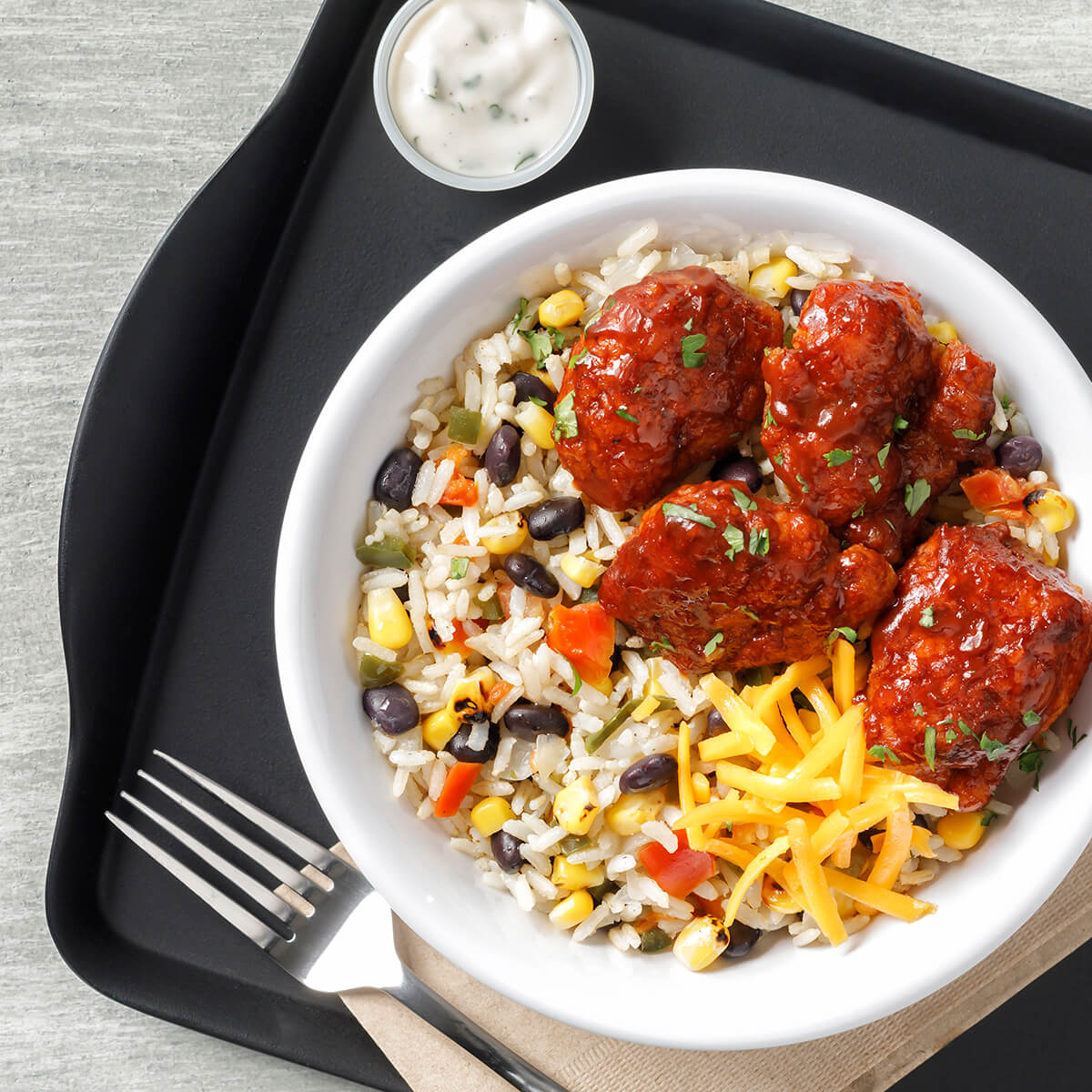 Products used in this recipe
Boneless BBQ Wing Rice Bowl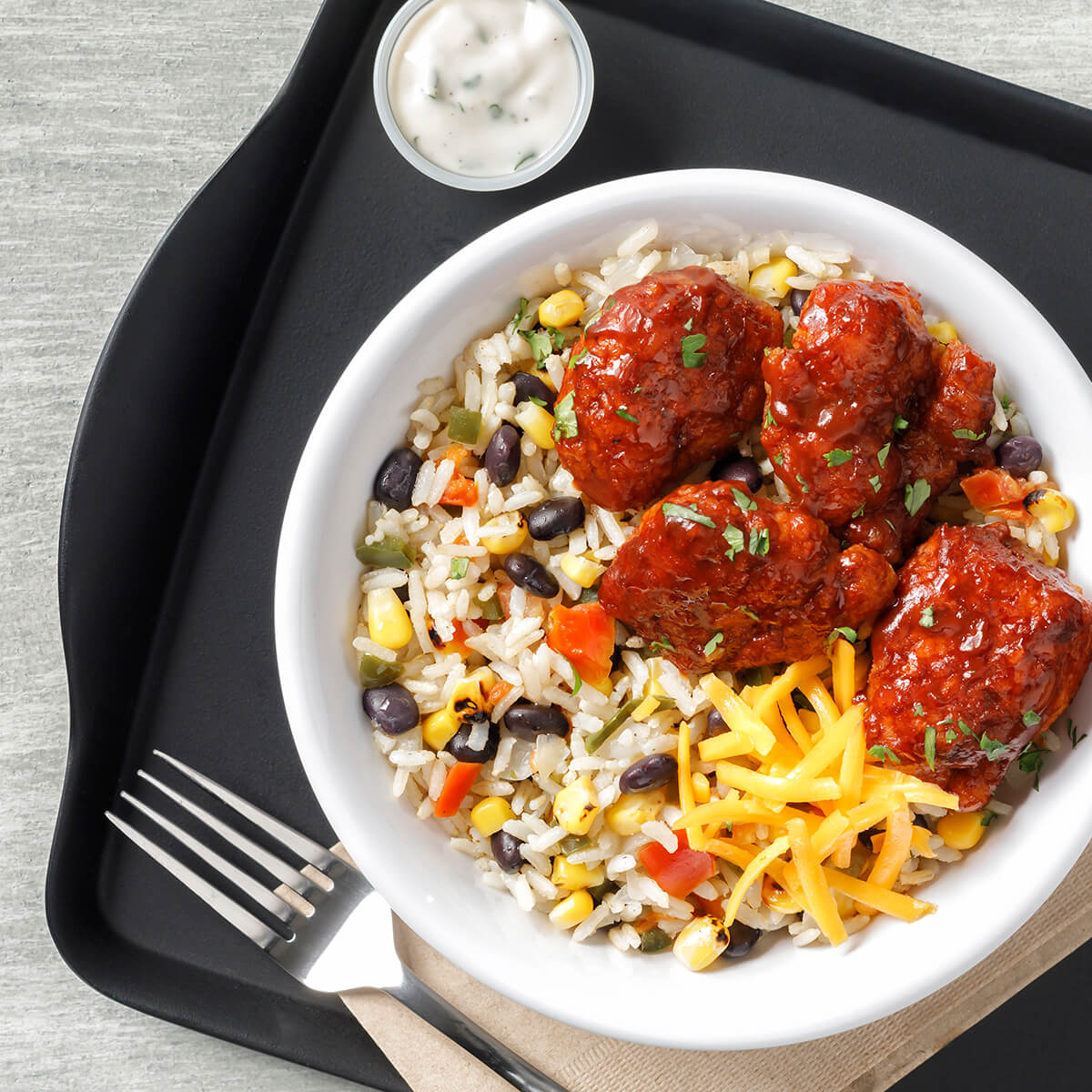 Yield:
25 Servings (8 oz.)
Yield: 25 Servings (8 oz.)
Seasoned tender rice with black beans and vegetables, topped with BBQ sauced boneless wings and mild cheddar cheese.
Preparation Instructions:
Step 1

Prepare the Cilantro Lime Rice & Fire-Roasted Corn Fiesta and boneless chicken wings according to package instructions. Reserve hot.

Step 2

For each serving; place 3/4 cup of rice on serving container. Top with 3 oz. of boneless chicken wings. Sprinkle with 1/4 cup cheese. Drizzle with 1 oz. of BBQ sauce and serve.
Products used in this recipe