BLT Red Pepper Pimento Cheese Sandwich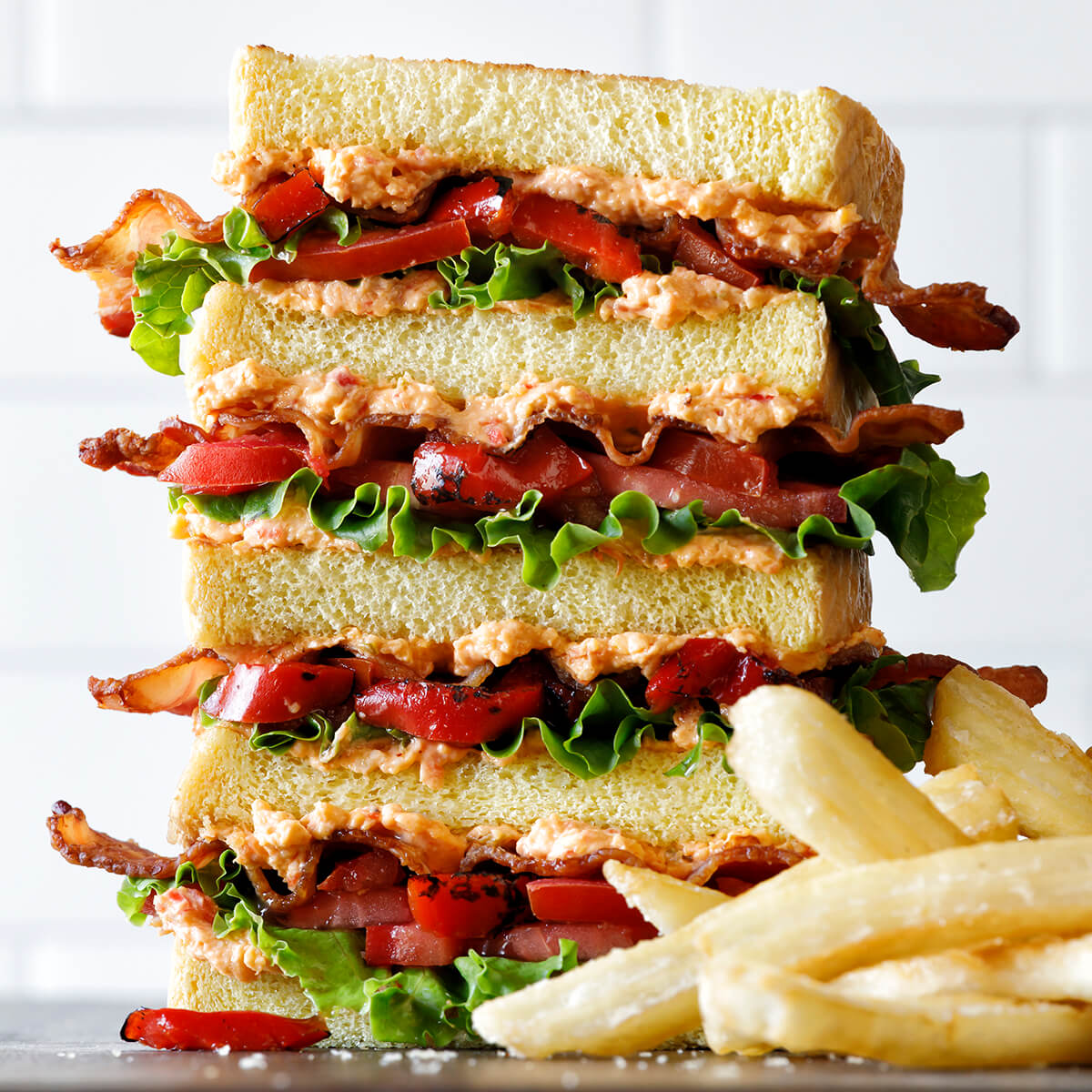 Yield:
12 Servings (11-1/2 oz.)
Yield: 12 Servings (11-1/2 oz.)
Not your ordinary 'ol run-of-the-mill sandwich. This elevated BLT features Texas toast layered with creamy, house-made pimento cheese spread, roasted red peppers, crispy bacon, lettuce and sliced tomatoes—it really "stacks up" against the competition. Served with Simplot Conquest® Delivery+™ Tin Roof Fries.
Preparation Instructions:
Step 1

Prepare roasted red peppers according to package instructions. Chill.

Step 2

Place the three cheeses in a food processor and pulse until well blended. Add 8 oz. roasted red peppers, jalapeños, mayonnaise and Worcestershire. Pulse until blended. Transfer to a container, cover and chill for at least 30 minutes.

Step 3

To assemble sandwich; Toast 2 bread slices. Spread 1 oz. prepared pimento cheese mixture on each slice. Top the bottom slice with lettuce, 2 tomato slices, 2 oz. red peppers, and 3 slices of bacon. Place second bread slice on top. Secure with skewers and cut in half.

Step 4

For each serving; prepare 6 oz. fries according to package instructions. Serve alongside sandwich.
Products used in this recipe