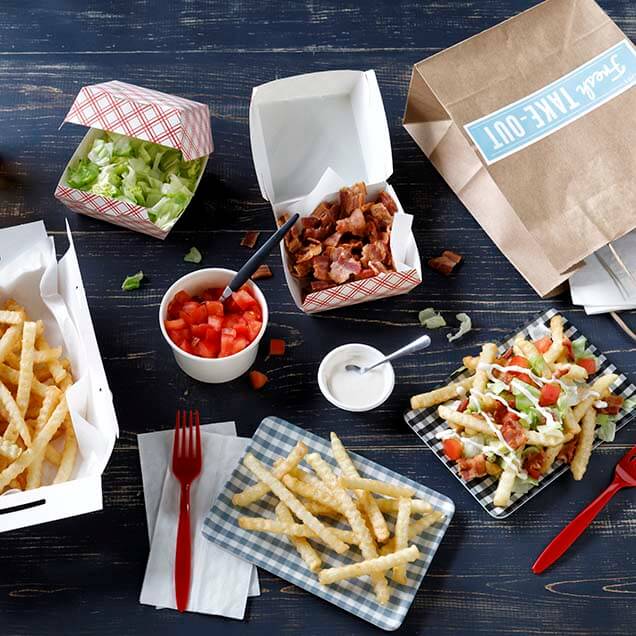 Products used in this recipe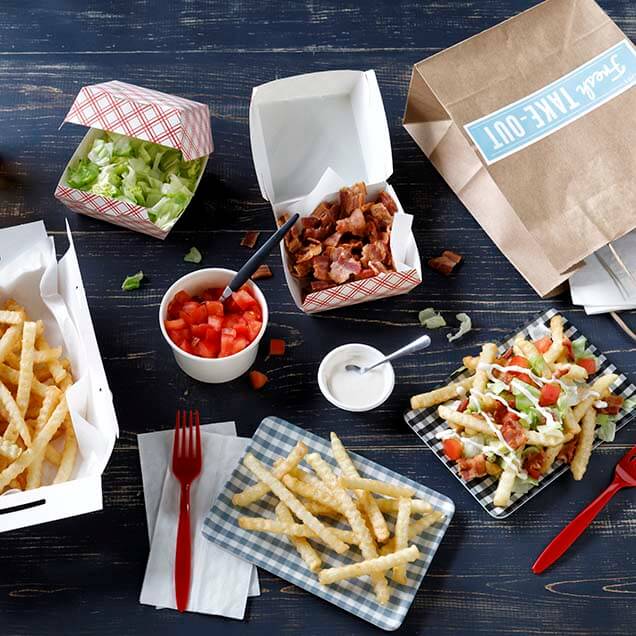 Yield:
10 Servings (11 oz.)
Yield: 10 Servings (11 oz.)
A BLT over crispy hot fries topped with thick-cut bacon, crunchy lettuce, fresh diced tomatoes, and finished off with ribbons of creamy mayonnaise.
Preparation Instructions:
For each portion; prepare 8 oz. of fries according to package instructions. Place into serving container. Top with 3 strips crispy bacon, broken into chunks, 1/2 cup lettuce, and 1/4 cup (1 oz.) diced tomatoes. Garnish with a 1/2 oz. ribbon of mayonnaise.
Products used in this recipe