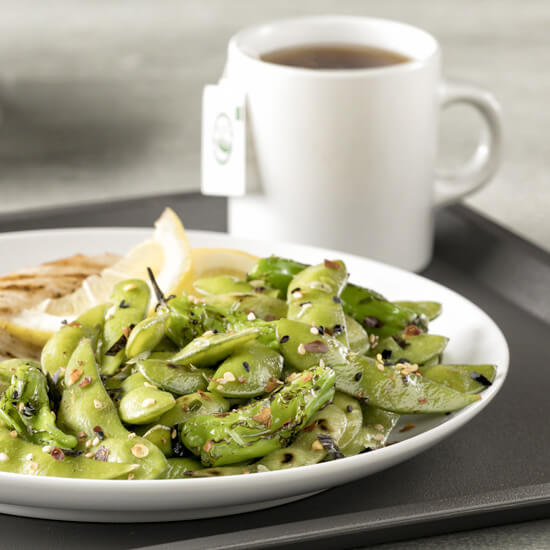 Products used in this recipe
Blistered Edamame and Shishito Peppers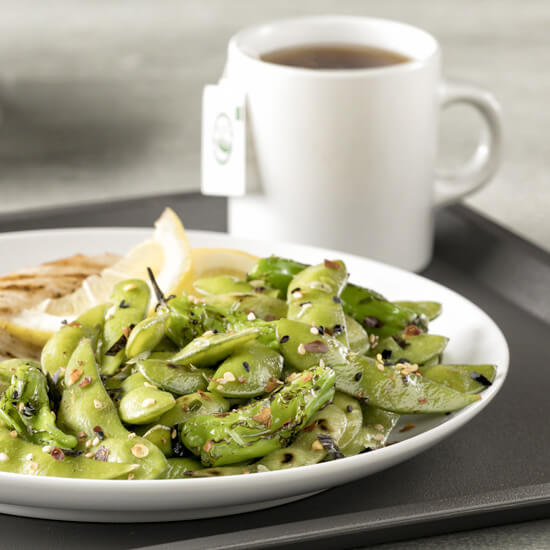 Yield:
10 Servings (5 oz.)
Yield: 10 Servings (5 oz.)
Preparation Instructions:
Heat sesame oil in a large sauté pan or wok, until very hot and starting to smoke. Carefully add the edamame and shishito peppers, without overcrowding the pan. If necessary cook in smaller batches. Turn heat up to high, and cook vegetables until edamame is hot and shishito peppers are blistered, about 7-12 minutes. Season with Furikake seasoning, and stir to coat. Serve immediately.
Products used in this recipe