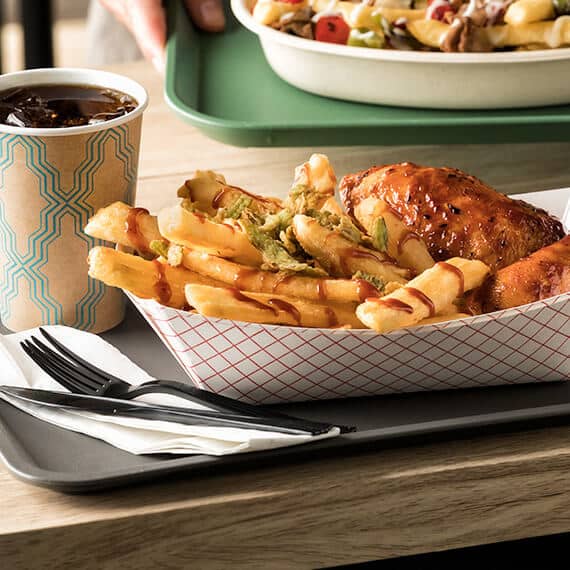 Products used in this recipe
BBQ Honey-Sriracha Chicken Fries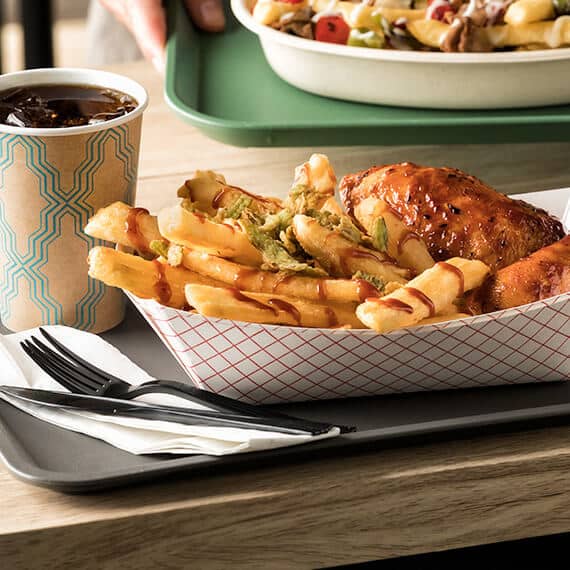 Yield:
16 Servings (10 oz.)
Yield: 16 Servings (10 oz.)
A spicy-sweet throw down of crisp fried chicken atop Conquest® Delivery+® Tin Roof Fries, drizzled with BBQ honey-sriracha sauce and a side of French's® Crispy Jalapeños.
Preparation Instructions:
Step 1

Combine bbq sauce, ketchup, sriracha and lime juice in a small bowl. Transfer half of the sauce to a squeeze bottle.

Step 2

For each serving; prepare 4 oz. of french fries according to package instructions, drain excess oil, salt and transfer to serving container. Add 2 pieces of rotisserie chicken, either leg and thigh or breast and wing brushed with bbq sauce. Sprinkle fries with 1 Tbsp. crispy jalapeños.
Products used in this recipe