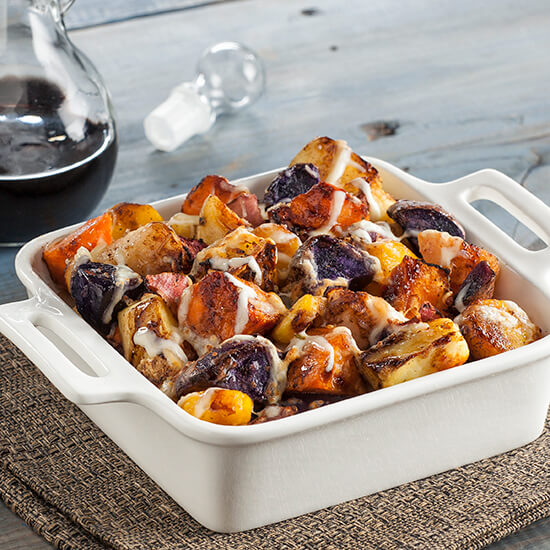 Products used in this recipe
Balsamic Roasted Root Vegetables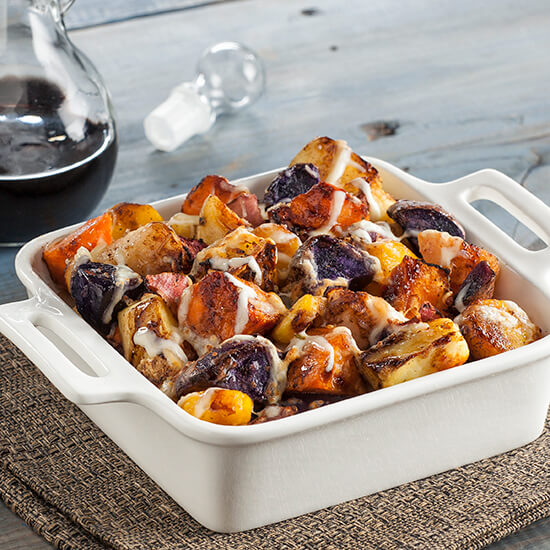 Yield:
12 Servings (4 oz.)
Yield: 12 Servings (4 oz.)
Sometimes the simplest recipe yields the most flavorful results; this easy side dish is a perfect example.
Preparation Instructions:
Step 1

Preheat convection oven to 350˚F.

Step 2

Toss vegetables in garlic seasoning, and salt and pepper. Place vegetables on a lined sheet pan and bake for 8-10 minutes until warm.

Step 3

Toss vegetables in balsamic glaze and place back on sheet pan. Sprinkle with shredded cheese. Place vegetables back in oven until cheese is melted and vegetables are thoroughly heated.
Products used in this recipe