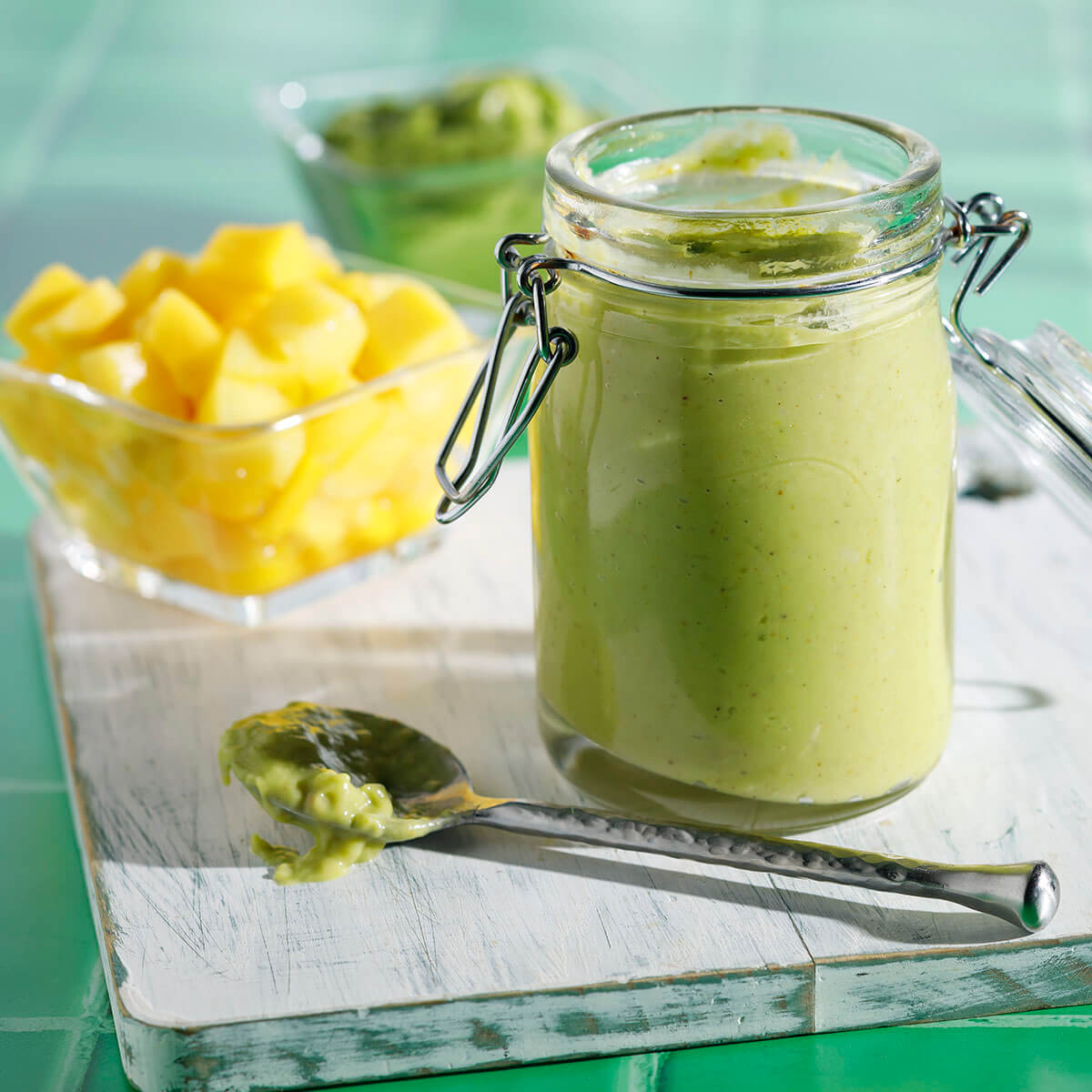 Products used in this recipe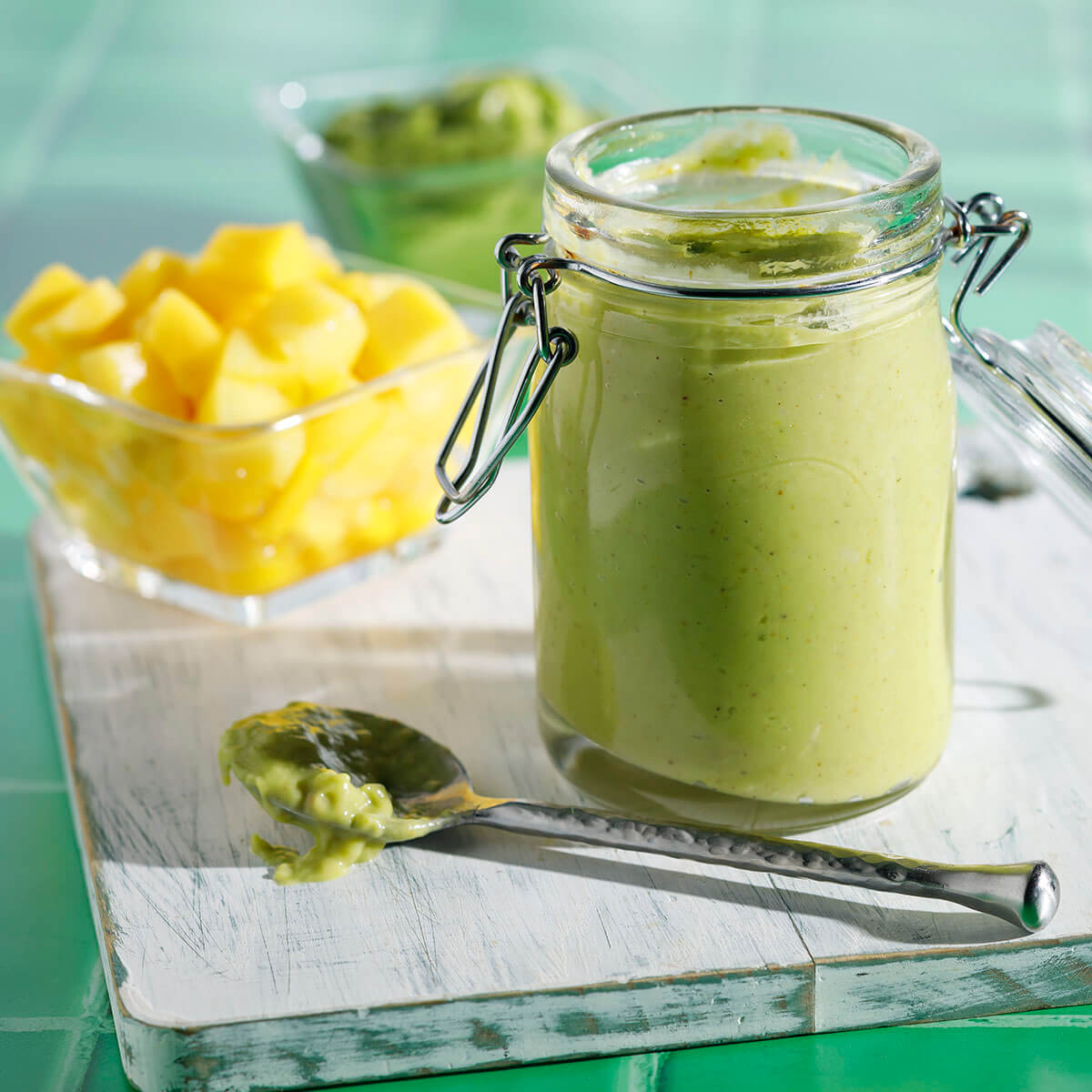 Yield:
28 Servings (2 fl. oz. each)
Yield: 28 Servings (2 fl. oz. each)
Instantly elevate any salad or veggie platter with a side of this creamy house-made dressing.
Preparation Instructions:
Step 1

Thaw avocado and mango according to package instructions.

Step 2

Combine the avocado pulp, mango cubes, milk, honey, and seasonings in a blender and process until fully combined and smooth. While blender is running, drizzle in the olive oil until fully incorporated.
Products used in this recipe