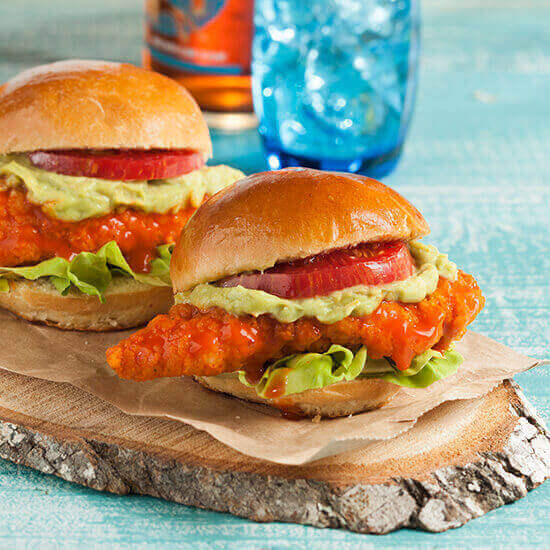 Products used in this recipe
Avocado Buffalo Chicken Sliders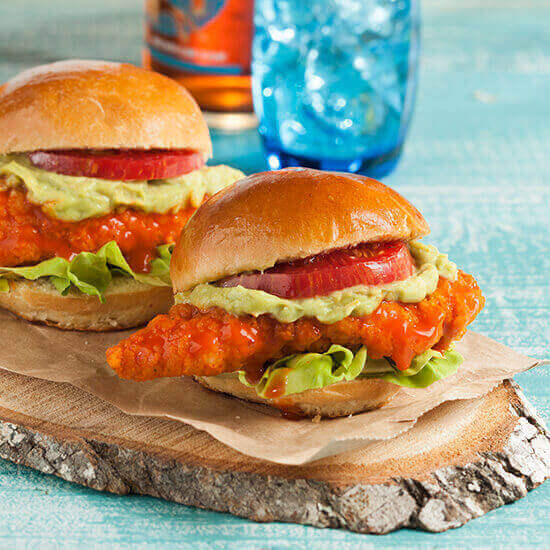 Yield:
20 Servings (1 sandwich)
Yield: Model.Yield
Harvest Fresh Avocado Pulp adds a creamy texture to Buffalo Chicken Sliders. Serve a trio of sliders as an appetizer, or for dinner with a side of fries.
Preparation Instructions:
• Thaw avocado according to package instructions. Blend avocado pulp and ranch dressing. Set aside.
• Prepare chicken patties according to package instructions. While chicken is cooking, combine Frank's Red Hot Sauce and butter in a saucepan over medium-low heat.
• Toss cooked chicken patty in warm buffalo sauce. Place patty on bun and top with 1 oz avocado ranch sauce, 1 tomato slice, and a lettuce leaf. Top with bun and serve.
Products used in this recipe