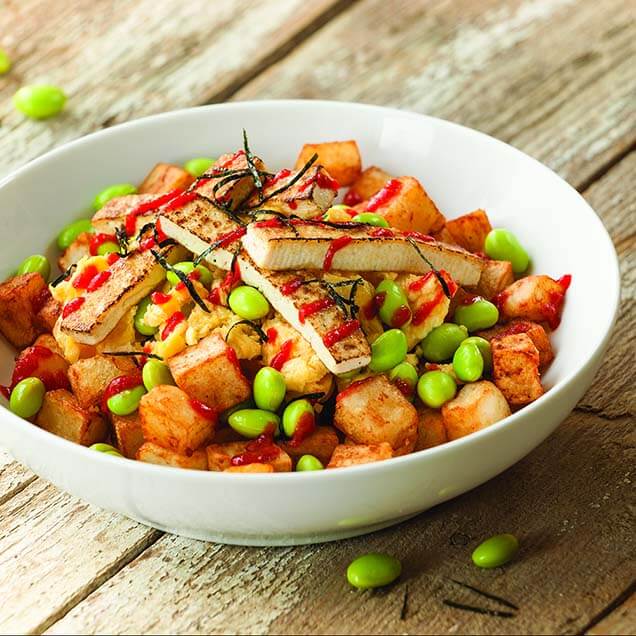 Yield:
10 Servings (13 oz.)
Yield: 10 Servings (13 oz.)
A warm, hearty meal with a touch of Asian flavor. Want to add a little more flavor? Add some toasted sesame seed oil over the top.
Preparation Instructions:
Step 1

Prepare hash browns and edamame according to package instructions. Hold warm.

Step 2

For each portion; place 8 oz. hash browns in a serving bowl. Top with 2 oz. scrambled eggs, 2 oz. tofu slices, and 1 oz. edamame. Drizzle with 1/2 fl. oz. sriracha sauce. Garnish with a pinch of nori strips.
Products used in this recipe