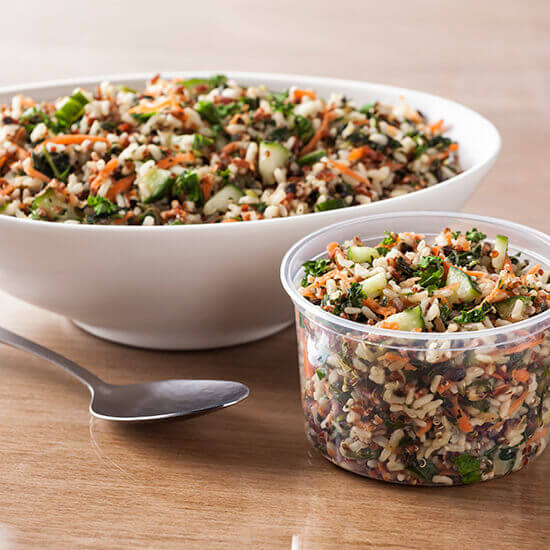 Products used in this recipe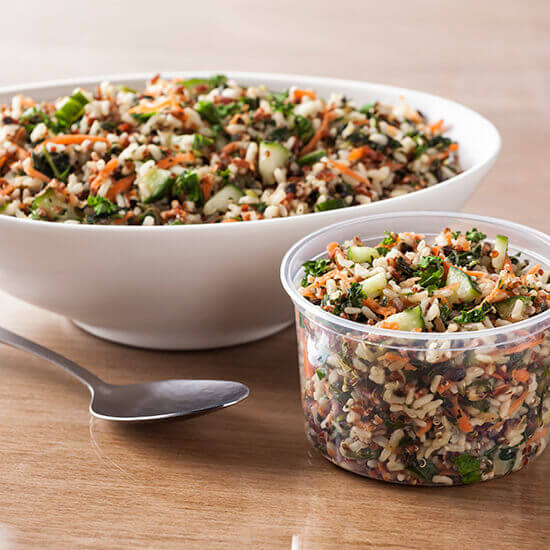 Yield:
21 Servings (3 oz.)
Yield: 21 Servings (3 oz.)
An easy to prepare salad that holds well—making it perfect for a healthy grab-and-go lunch or takeout option.
Preparation Instructions:
Prepare the grains blend according to package directions. Chill. Combine with carrots, cucumbers, and dressing in a large bowl.
Products used in this recipe