All Day Torta of Eggs, Chorizo and Redskin Potatoes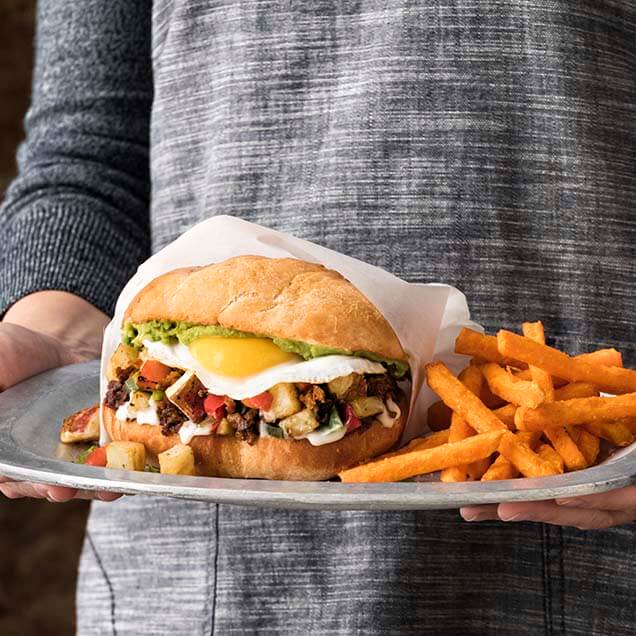 Yield:
16 Servings (12 oz.)
Yield: 16 Servings (12 oz.)
Offer these tortas as an alternative to breakfast burritos, they're the perfect vegetarian takeout or grab-and-go option.
Preparation Instructions:
Step 1

Defrost the avocado pulp according to package directions.

Step 2

Add olive oil to a preheated griddle or sauté pan, stir in chorizo and prepare according to package directions. Add redskin and jalapeno blend to the pan. Continue to cook until potatoes are tender and cooked through. Season with salt and pepper and remove from pan. In the same pan, individually cook eggs to over easy or sunny side up.

Step 3

For each sandwich, split rolls in half and toast. Place cheese on the roll bottom. Top cheese with black beans, chorizo potato mixture, and a cooked egg. Spread top roll with 2 Tbsp. of avocado and place on top of the egg. If desired, use picks to hold the sandwich together and cut in half.
Products used in this recipe