Top 10 Strategies for Supermarket Delis During COVID-19
Apr 02, 2020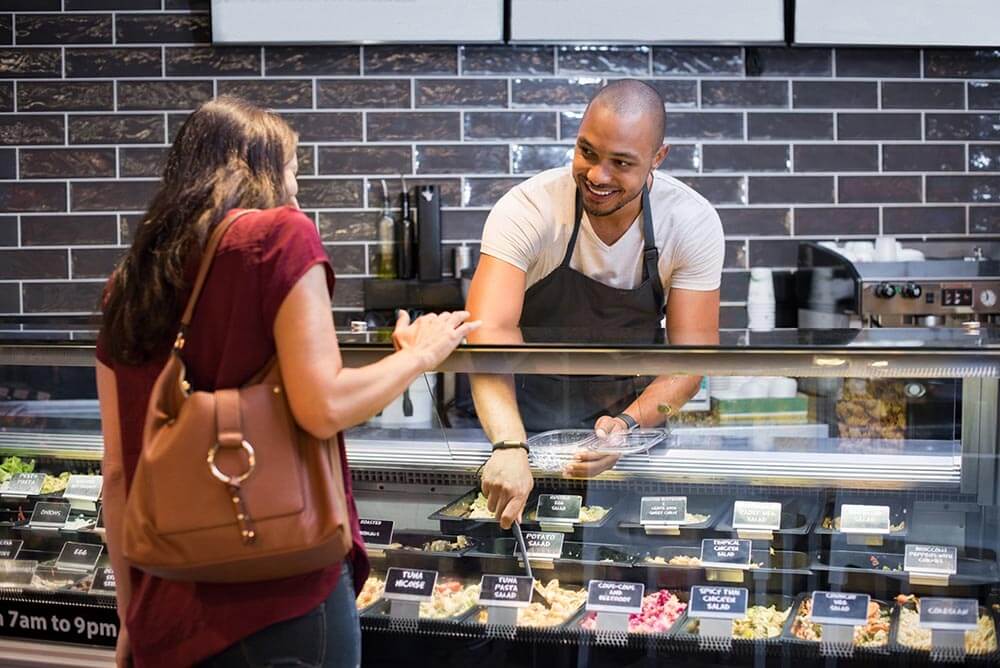 Deli departments are dealing with changes to every aspect of their business as new precautions change the way you and your customers interact. And with labor being diverted to help in other parts of the store, it's more important than ever to work efficiently.
Here are 10 suggestions to help you navigate this uncharted territory:
Show customers you're going above and beyond to keep them safe—and your staff, too. According to a recent Datassential study, "Clean & Sanitary" now outrank "great flavor" as key drivers. Overcommunicate your food safety precautions to your customers. View Study »
Focus on packaging that simplifies portioning from bulk-packed product (bags, cases, etc.). Foil half and quarter pans with clear lids allow consumers to see what they're buying (visual familiarity), boosts confidence because food is fully sealed, and allows them to remove plastic top before heating.
Balance items and ingredients for nutrition and consumer crave-worthiness. Comfort food provides more than calories in times of stress. Tried and true favorites and familiar menu items (flavors, formats, ingredients) may perform best.
Consider retail-ready Simplot products to help restock the frozen aisle. Connect with your center-of-store buyers to coordinate ordering so your store can merchandise full 2.5 lb. bags of Simplot premium potato, vegetable, and fruits in frozen shelf space not being occupied by regularly-stocked items that many currently be under allocation or unavailable. See our retail-ready products here >>
Rotate the menu while being mindful that most consumers are making fewer trips, looking to stock up on several days' worth of provisions. Variety is good, but keep an eye on your best-sellers and make sure your most popular dishes (pastas, casseroles, grain-based dishes) are in good supply for as long these abnormal market conditions persist.
Use auto-fill ordering where possible. If the Simplot items you have on program sell well and are meeting your expectations, consider using auto-fill ordering (if offered by your distributor's online ordering system) to ensure regular order volume through normal distribution channels. Otherwise, continue to place your regular order quantities to avoid product availability issues as conditions continue to evolve.
Consider more prepare-at-home items. Focus ordering and stocking strategies on items that can be prepared at home from frozen, using prep instructions available on Simplot.Foods.com or from your Simplot rep or broker rep. Deli wedges are one example of this type of product.
Use social media to make consumer connections and solicit feedback on offerings. Consider social sharing awards of store credit or other offers for consumers who socially share their favorite items and tag your store to drive more interest from their neighbors and other locals.
Follow the FDA's guidelines for nutrition label of foods you package. Check them out here »
We're here to serve you. If there's anything we can do to help, please contact your Simplot sales rep.