Study: Vegetables Get a Seat at the Breakfast Table
Sep 13, 2023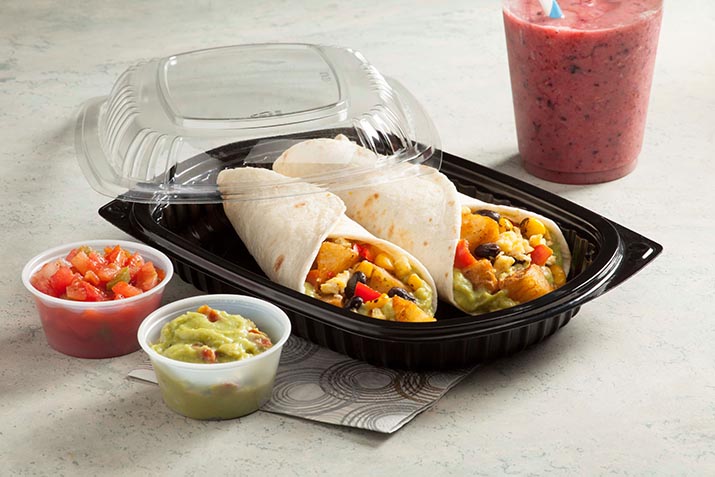 Breakfast traffic was hit hard by the pandemic. But new research shows the breakfast daypart is experiencing a strong recovery.
According to the research:
Morning meal traffic is up 9% over a year ago1
53% of consumers say breakfast is the most important meal of their day3
Perhaps most importantly, breakfast accounted for 22% of all restaurant visits in the first quarter of 2023.1
The upshot? The importance of breakfast to overall revenue is growing. What may be more surprising, however, is the rising demand for more vegetables at the morning meal.
Servings of non-fried vegetables at breakfast are up 55% over the last year1
Vegetables are mentioned on 1 of every 3 breakfast menus4
More than half of consumers (53%) wanted a breakfast bowl outside of the traditional breakfast daypart3
34% of consumers are interested in trendy vegetable toppings/components. Even higher among Gen Z (45%) and Millennials (44%)3
It all coincides with the macro trend toward greater health and wellness:
48% of consumers prefer to start their day with a healthy breakfast3
34% of consumers believe breakfast should be the healthiest meal of the day3
Increasingly, breakfast vegetables can serve as a powerful revenue generator and differentiator. However, making them from scratch takes a lot of time and labor. With wages approaching $20/hour in many markets, does it make sense to do all the washing, slicing, cooking and seasoning yourself?
If your goal is to please your customers and keep your labor costs in check, Simplot offers a broad portfolio of high-quality vegetables and roasted vegetables to help.
Simplot's RoastWorks® Roasted Vegetables offer the premium look and flavor of roasted vegetables with a fraction of the labor. On trend and easy to prepare, they add upscale appeal and pricing power to any dish.
If you're new to RoastWorks®, here are some popular options to consider:
Simplot RoastWorks® RTE Flame-Roasted Peppers & Onions Blend
This ready-to-eat (RTE) blend of flame-roasted peppers and onions offers thaw-and-serve prep—no additional cooking required! You'll also love the way its 6-day refrigerated shelf life reduces waste.
View Product »
Simplot RoastWorks® Roasted Sweet Potatoes
Pre-sliced and oven-roasted to sweet perfection, these sweet potato chunks add eye-catching color to breakfast, lunch or dinner presentations. A healthy, speed-scratch option for busy kitchens.
View Product »
Simplot RoastWorks® Roasted Maple Sweet Potatoes
These offer rich color and roasted flavor with just a touch of maple and brown sugar. Heat and serve them in minutes—a delicious, knife-free solution for less-skilled staff.
View Product »
Simplot RoastWorks® Roasted Redskin Potatoes & Jalapeño Blend
Get the universal appeal of roasted potatoes with the mellow heat of poblano and flame-roasted bell peppers. Seasoned with jalapeños, green onions, garlic and spicy pepper.
View Product »
Versatile enough to use throughout the day
RoastWorks® brings any breakfast recipe to life, and their customer appeal extends well beyond the morning hour. From bowls to burritos, on their own or part of recipes, you'll find a place for RoastWorks® morning, noon and night.
Here are a few recipes to consider from the Simplot Culinary Team:
Southwest Deli Breakfast Wrap
A popular breakfast wrap featuring scrambled eggs, SeasonedCRISP® Batter Bites®, RoastWorks® Flame-Roasted Corn & Black Bean Fiesta, and Harvest Fresh™ Avocados Extreme Supreme Guacamole.
View Recipe »
Roasted Sweet Potato Breakfast Hash
This hearty breakfast hash is savory with a hint of seasonal sweetness. Serve year-round or as a seasonal LTO.
View Recipe »
Sonoran Potato and Sausage Hash
How do you "re-hash" a menu classic? Just toss our roasted Russets on the griddle with chunks of sausage, chipotle chiles, peppers and onions and top it all with a perfectly poached egg.
View Recipe »
You can't beat the flavor—or the savings
Breakfast is a golden opportunity for additional revenue. After all, 42% of consumers say they rarely, if ever, skip this meal.3 And, with their popularity and attractive margins, vegetables are a must-have item. With Simplot versatile vegetables, you can offer patrons the flavor they want with a lot less labor. And that's a great way to start the day.
1 NPD Group/CREST, Q1 2023
2 Datassential, Oct 2022
3 Datassential, Breakfast Keynote, May 2023
4 Datassential, MenuTrends 2023